Access control
We know how important it is to secure your high valuable content, especially when collaborating with lots of people. This applies if you're using Webgate.io as video feedback and review tool or cloud based file hosting platform.
Therefore, Webgate.io offers a Role-based Access Control. You can use our predefined roles or create your own roles. These roles can be customized using our permission system. These roles can be customized based on permissions such as viewing content or the ability to upload files.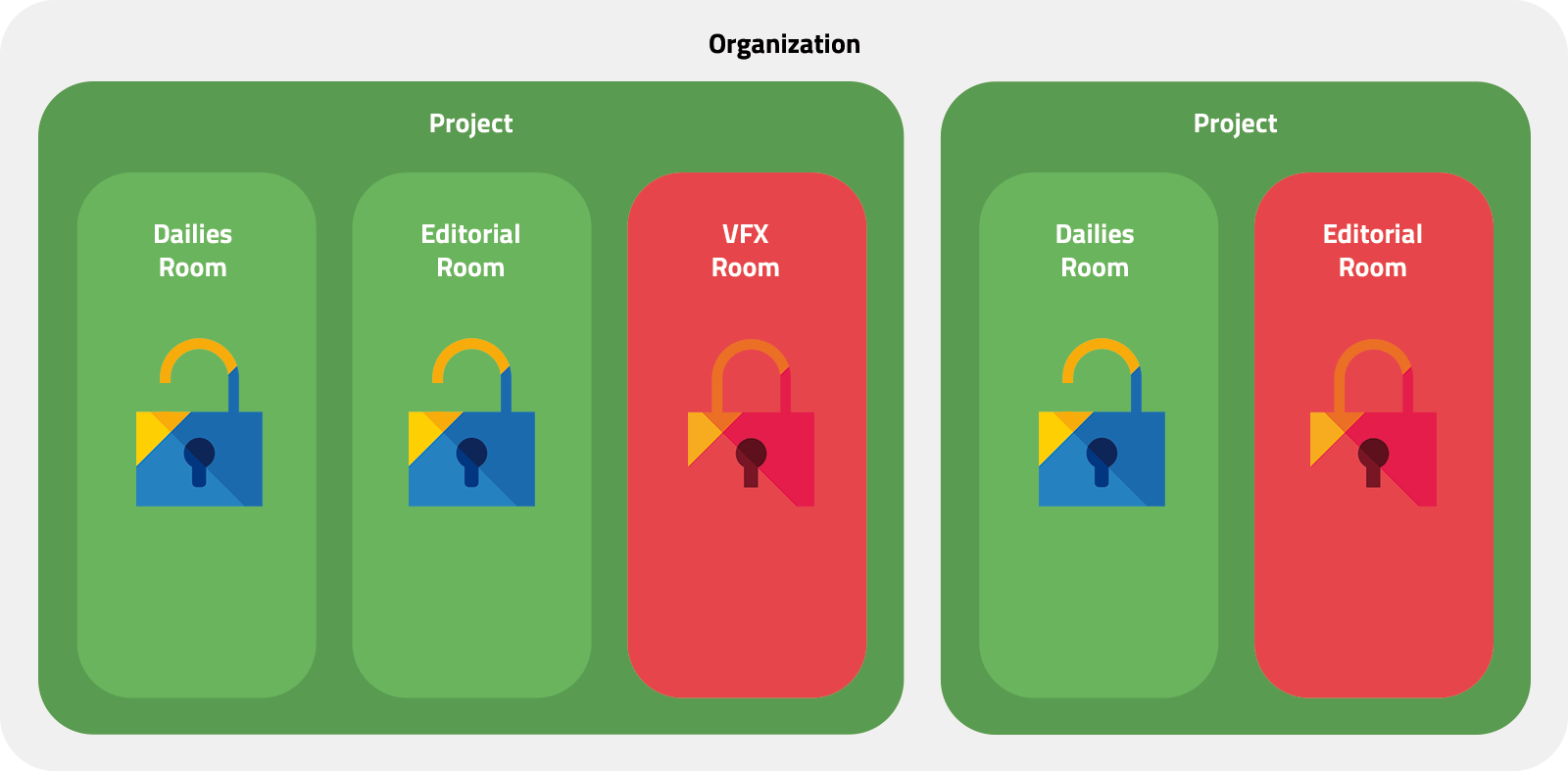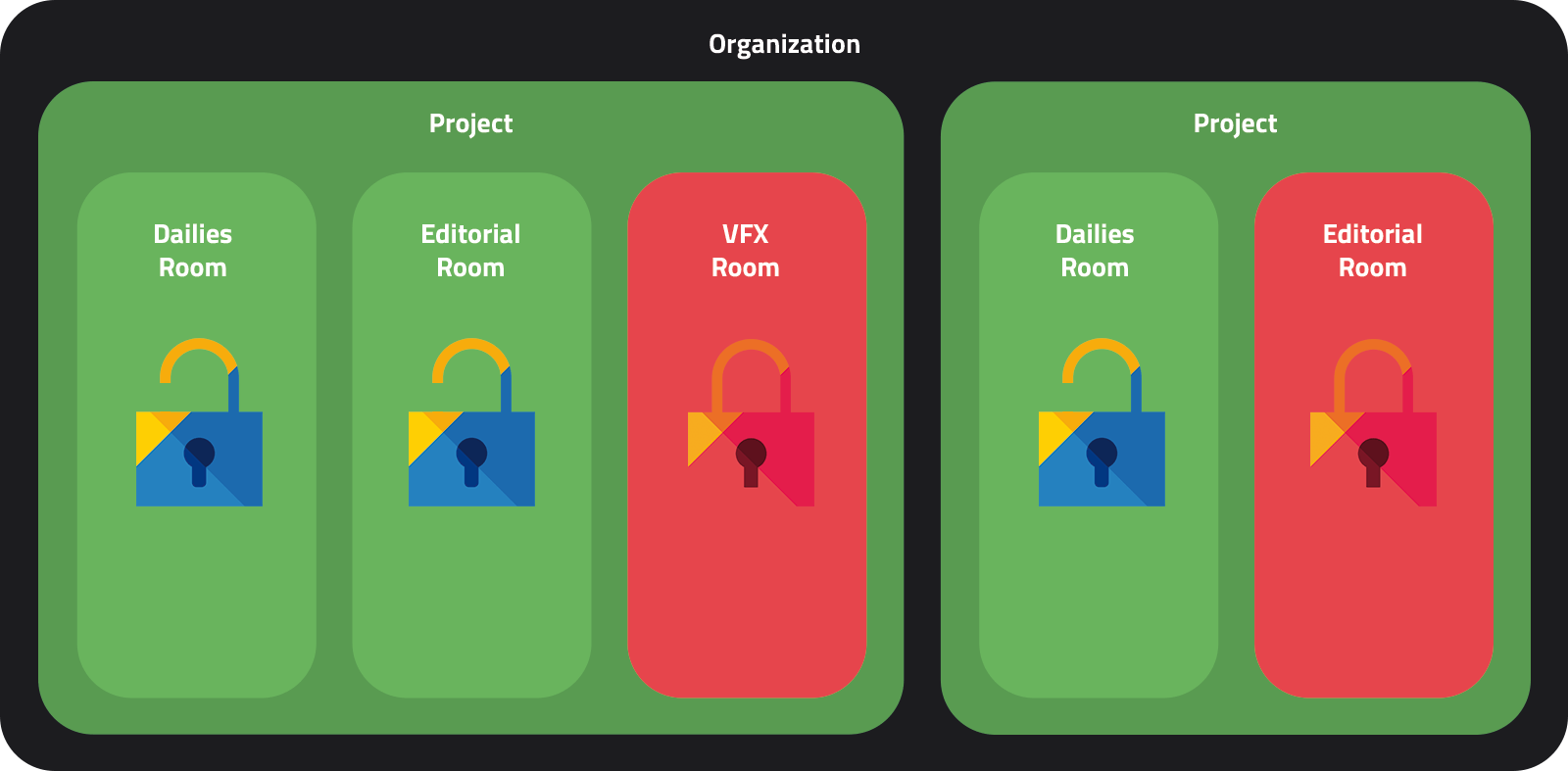 Understanding Webgate.io roles
To understand the role system, you need to understand the structure of Webgate.io. Every user can be part of multiple organizations. Each organization can host multiple projects, and each project can have multiple rooms. Roles always belong to one of these objects.
In the Webgate.io default setup an organization-admin can manage the organization, its projects and rooms. A project-admin can manage the project and its rooms. A room-admin can manage only the specific room. In addition to the Admin role, there are other roles such as Members, which will be discussed in more detail later.