Webgate Features
This page provides information about the most important Webgate capabilities.
Accessibility
With Webgate all your data is accessible anytime from anywhere. Webgate is based on latest browser technologies like HTML5 and AJAX and runs on every current browser on your PC, tablet or smartphone. No additional plug-ins are required and you will not encounter any firewall restrictions.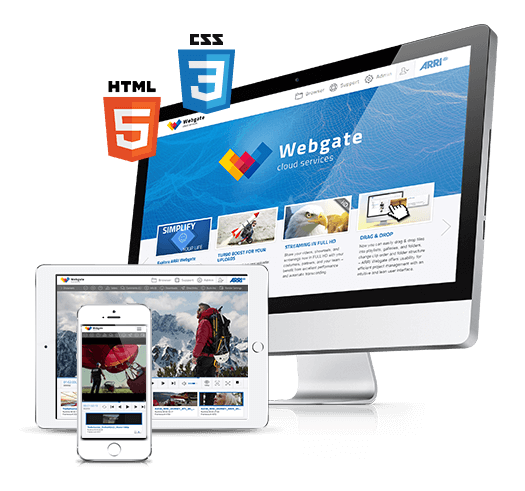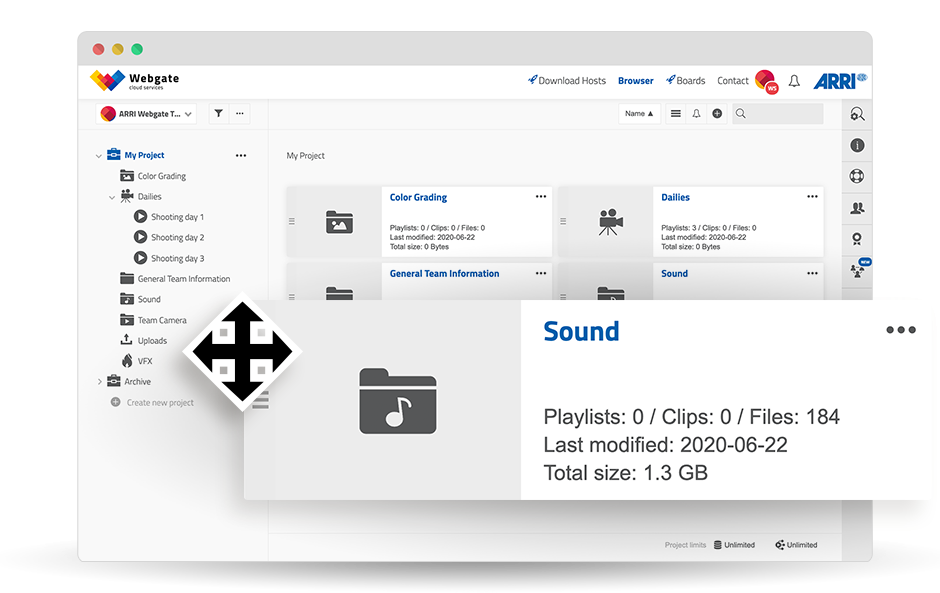 Organize
Organize your documents, playlists, galleries and projects in different rooms. Decide on your own, who has access to which areas and manage the users' rights. Move files easily with drag & drop. Notify your colleagues using content ready emails or unapprove files, you're currently working on. Use Webgate just like your local file system.
Manage your data efficiently
Security
All your data is stored in data centers located in the EU and is never hosted on other servers. The data center has an ISO 27001 certification for the implementation of appropriate security mechanisms. A renowned IT service organization has just re-certified a high level of security for Webgate. Together with the professionals of Syss GmbH, we have implemented an ongoing security review process. Your data is in very good hands.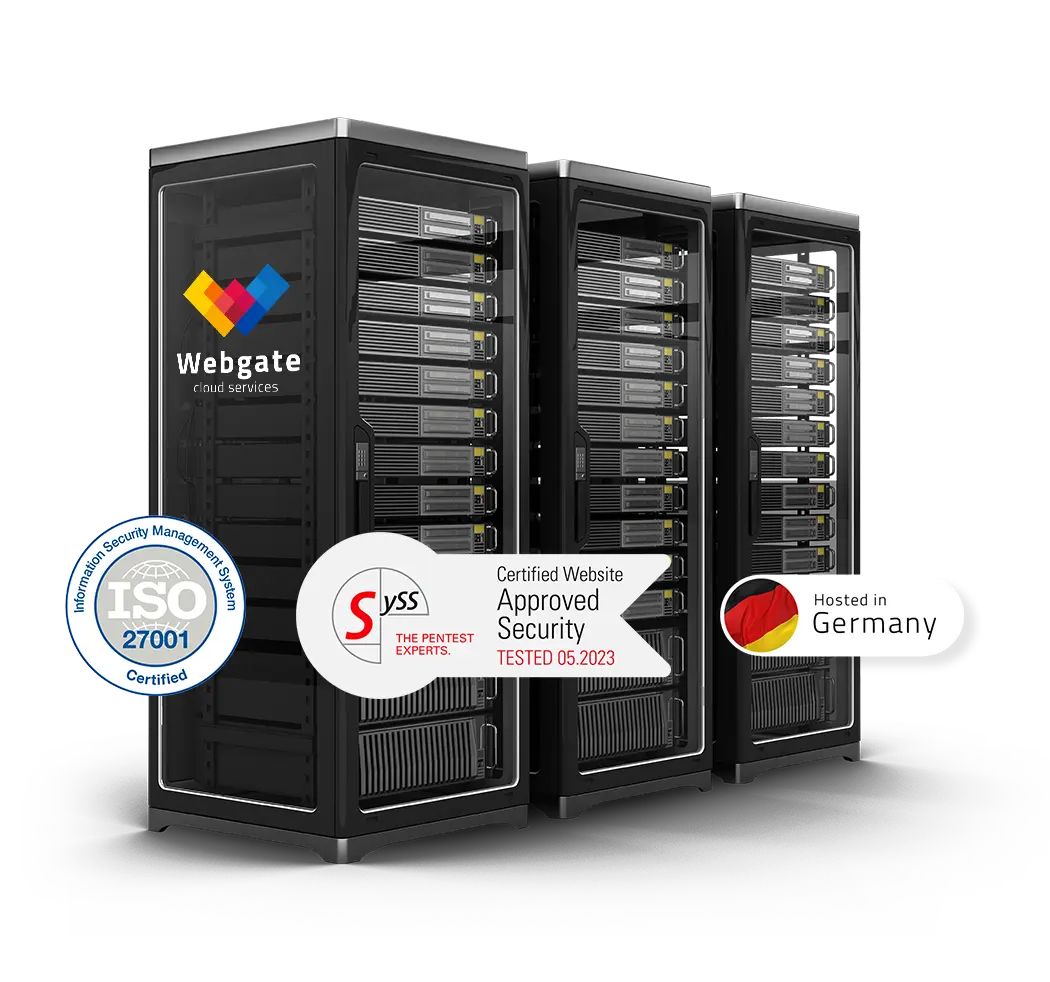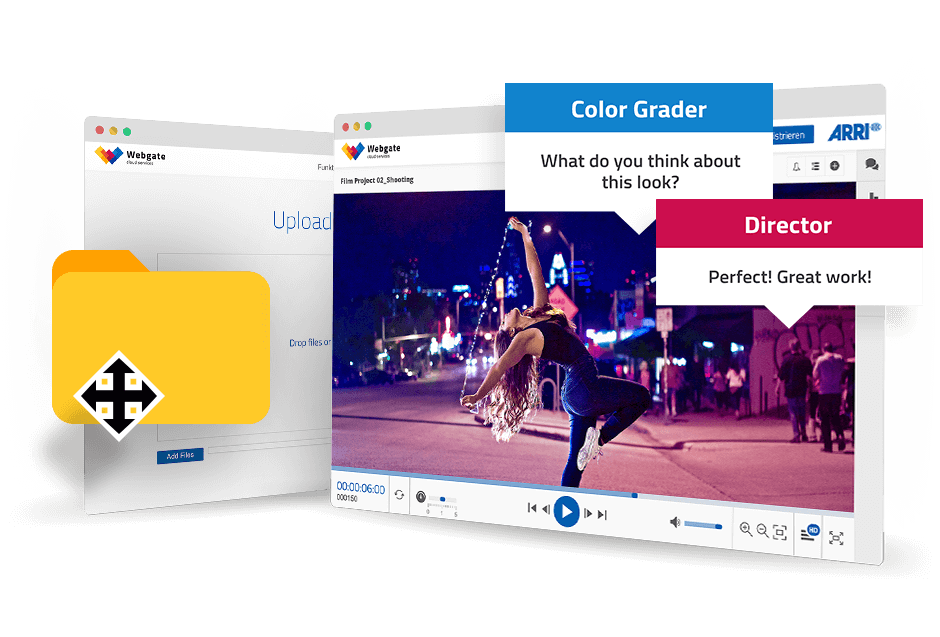 Directlinks
Share content via Directlinks and decide whether your media should be downloadable or is just intended for streaming. Secure your Directlinks with various security features like automatic passwords, validity periods and limit usage counts. Monitor when a Directlink gets accessed via notification emails.
Use upload links to collect data from users without an Webgate account.
Collaborate without an account
Transcoding Engine
Simplify your life by letting Webgate handle all of your transcoding needs. Upload almost any video file into Webgate and all streaming and download-formats get rendered in the background. ProRes-, DNxHD-, XDCAM-files and even conversion of unencrypted Trailer-DCPs are supported. You can also set individual watermarks in case of security sensitive content. There is no further need to create DVDs or Blu-ray Discs.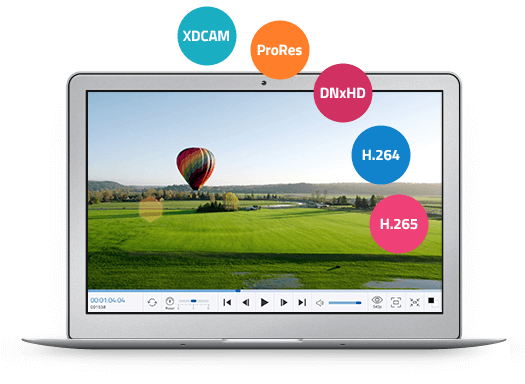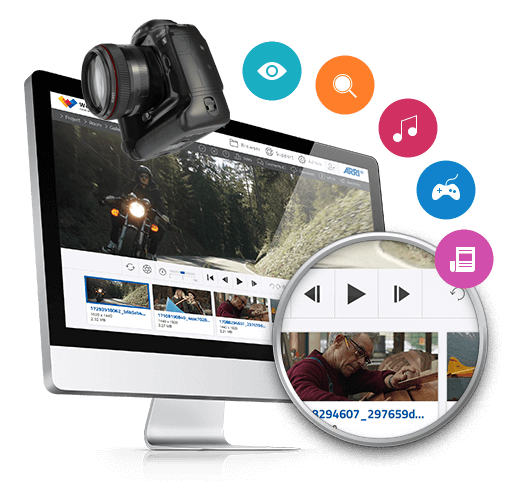 Galleries and file preview
Create Galleries and present them using slide shows. You can also preview files without galleries, no matter if PDF, JPG, TIF, TGA, PSD, AI, EPS....
Metadata
Management made easy: Check the metadata of your clips with the metadata view. Tag clips and files and find your data faster.
Is there already ALE metadata? Upload ALE files to Webgate and access the metadata there.
Learn more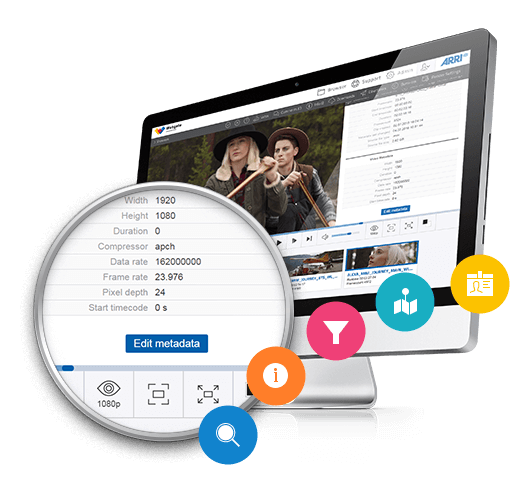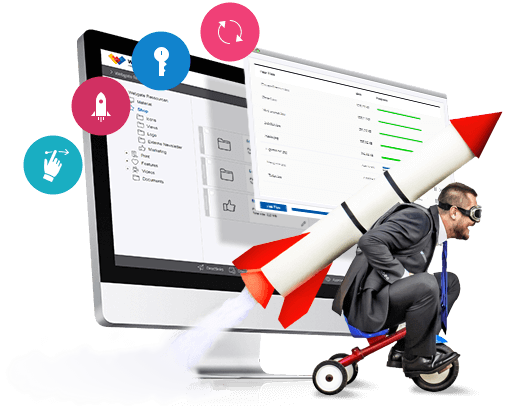 Uploads
Webgate has no file size limit. No matter how large a file, it is ready to be uploaded. Transfer files in high-speed and resume an upload in case the transfer is aborted. Somebody without an Webgate account wants to send you files? No problem, create an Upload-Directlink with optional password protection and send it via email. Files can then be uploaded by simply dragging & dropping them into the web browser. You will be notified by email as soon as an upload is complete.
Webgate Whitelabel
Add a personal look to Webgate with the Webgate Whitelabel feature. Create your own landing page, such as https://x-filme.webgate.de and upload your company logo to Webgate. Your logo will be added to all emails and Directlinks. Webgate thus becomes even more your corporate cloud.
Whitelabel Features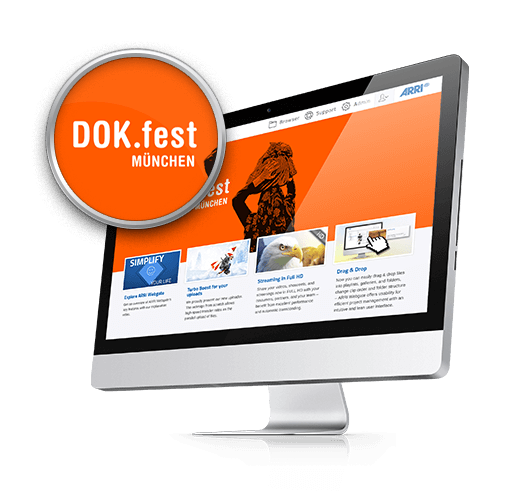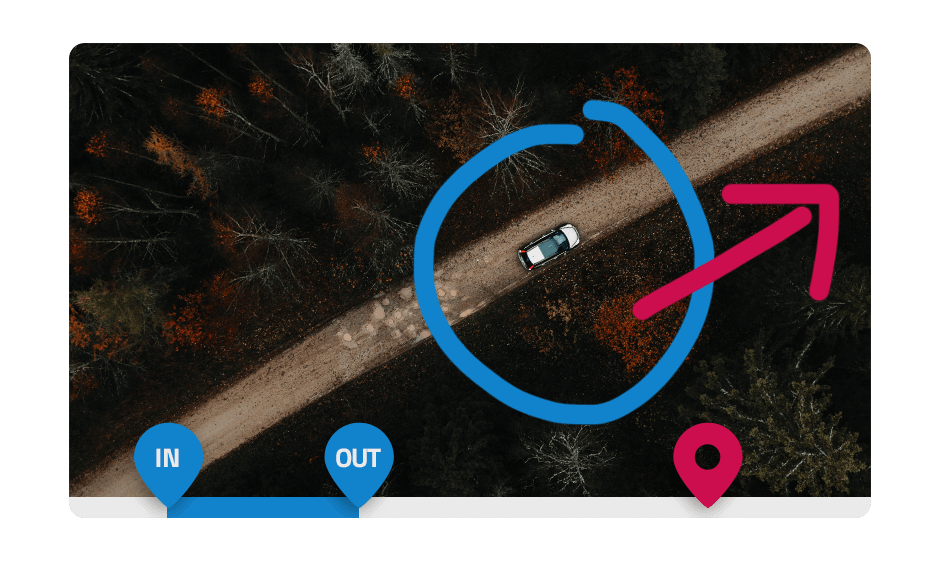 Voting and comment functions
Use Webgate as a useful voting tool. Perfect for edit-approvals or layouts, the voting function simplifies decision making in a team. Comment on clips or frames and send comments with a few clicks as email.
Advanced video feedback
All activities at a glance
Never miss new content in your Webgate project with the subscribe feature. Whether anyone created a new playlist, added clips or uploaded files, left a comment or shared feedback via a directlink, the bell icon notifies you whenever new content is available.
Notifications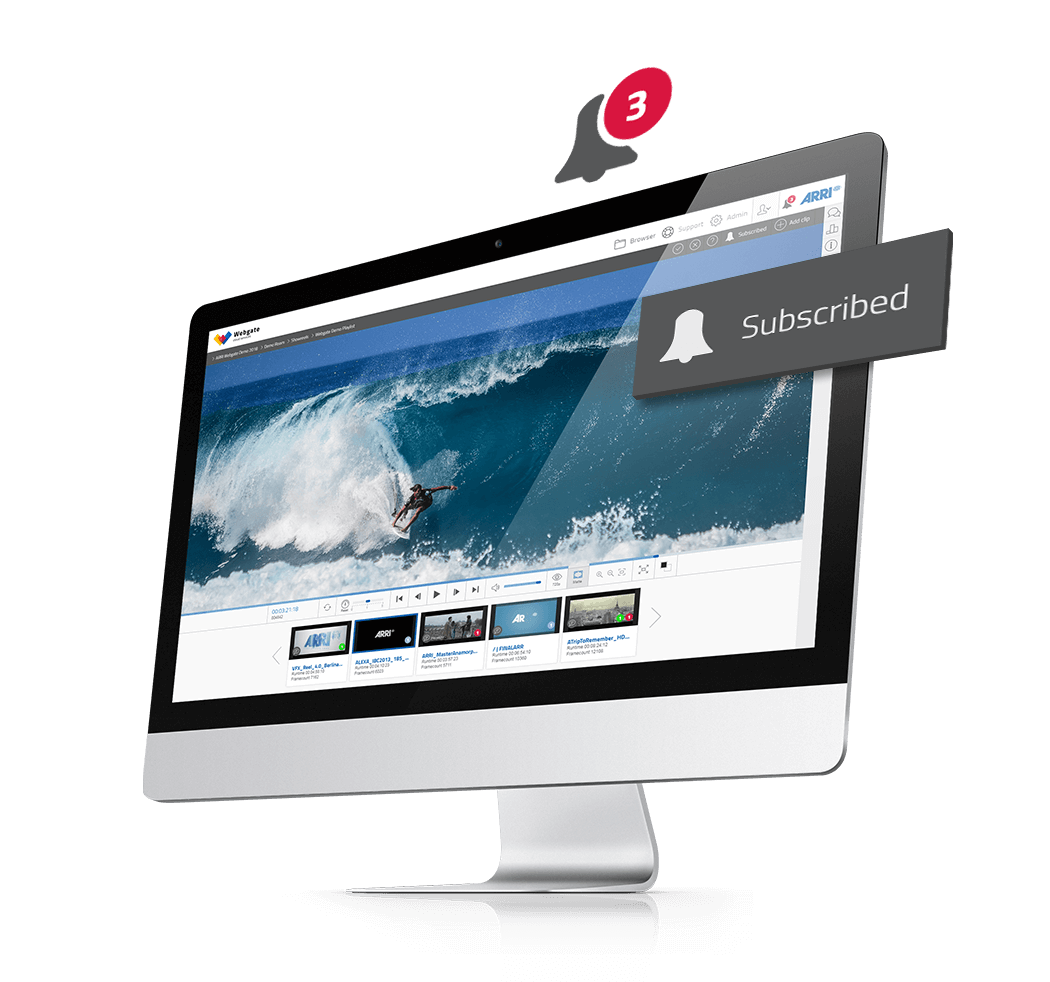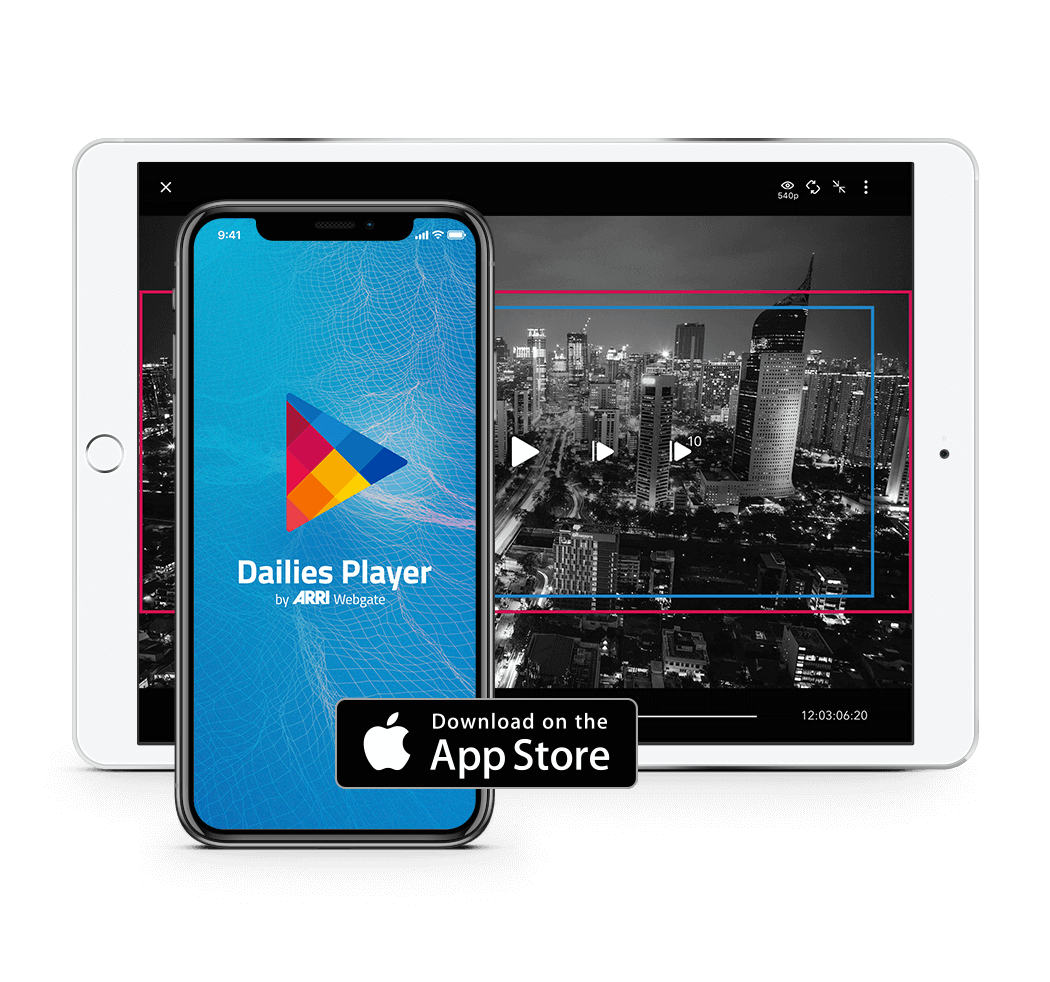 The Webgate Dailies Player
Get the iOS app for iPhone and iPad for viewing dailies here. Designed to meet the needs and wants of filmmakers, the app also offers the option of viewing videos offline. If you want to view clips on a TV, simply mirror the screen onto an Apple TV. If you are looking for a specific shot, use the metadata search.
More about the Dailies Player