Webgate partner tools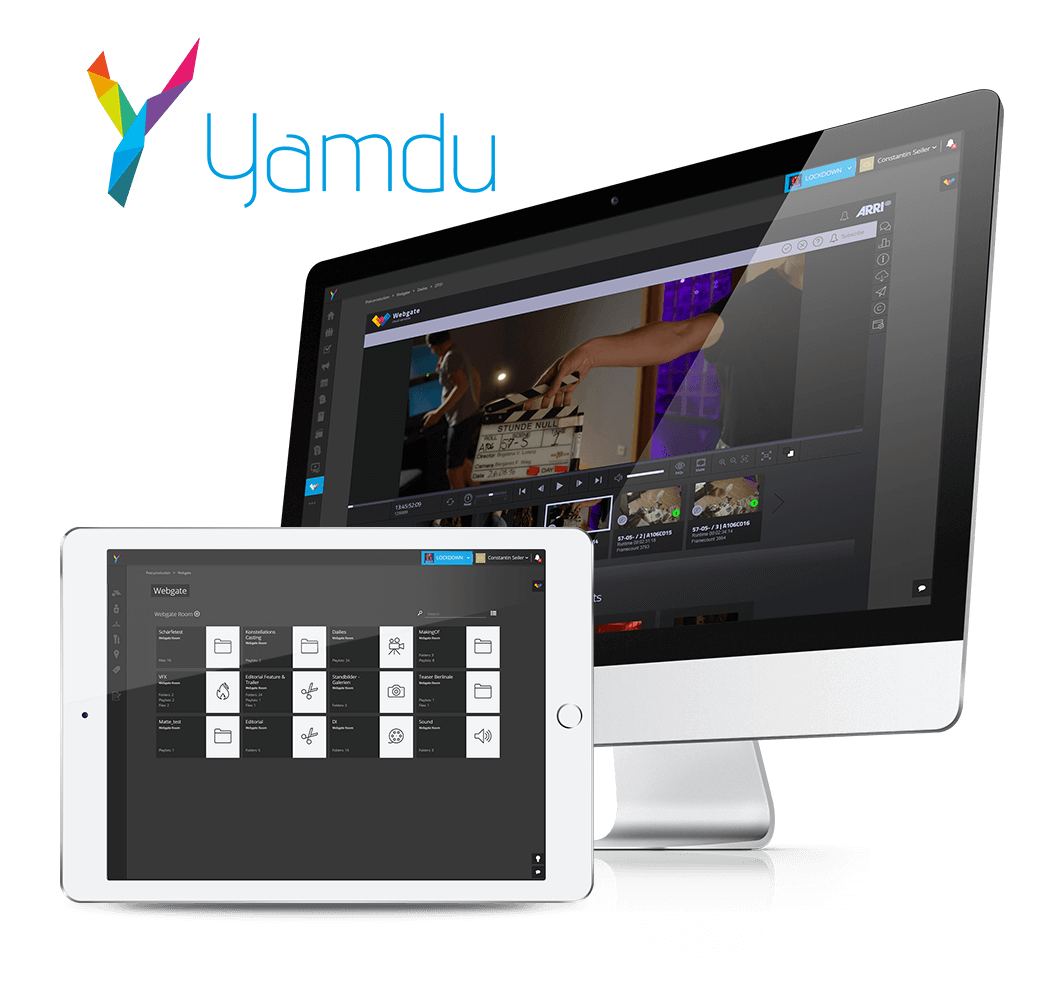 Yamdu – the production management software
Yamdu is the production management software for film and media projects. The Internet application combines the individual tools of all departments and stages of a film production. Yamdu can be the central platform for all your crew members providing information in a fast, simple and efficient way and to actively take part in designing the tools and functions specific to each department.
Each Yamdu project automatically comes with an Webgate Free project with 500 MB of storage space. If the two accounts are linked together, the Webgate content can be accessed directly from Yamdu. Webgate and Yamdu, the perfect combination for your media production!
yamdu.com
YouTube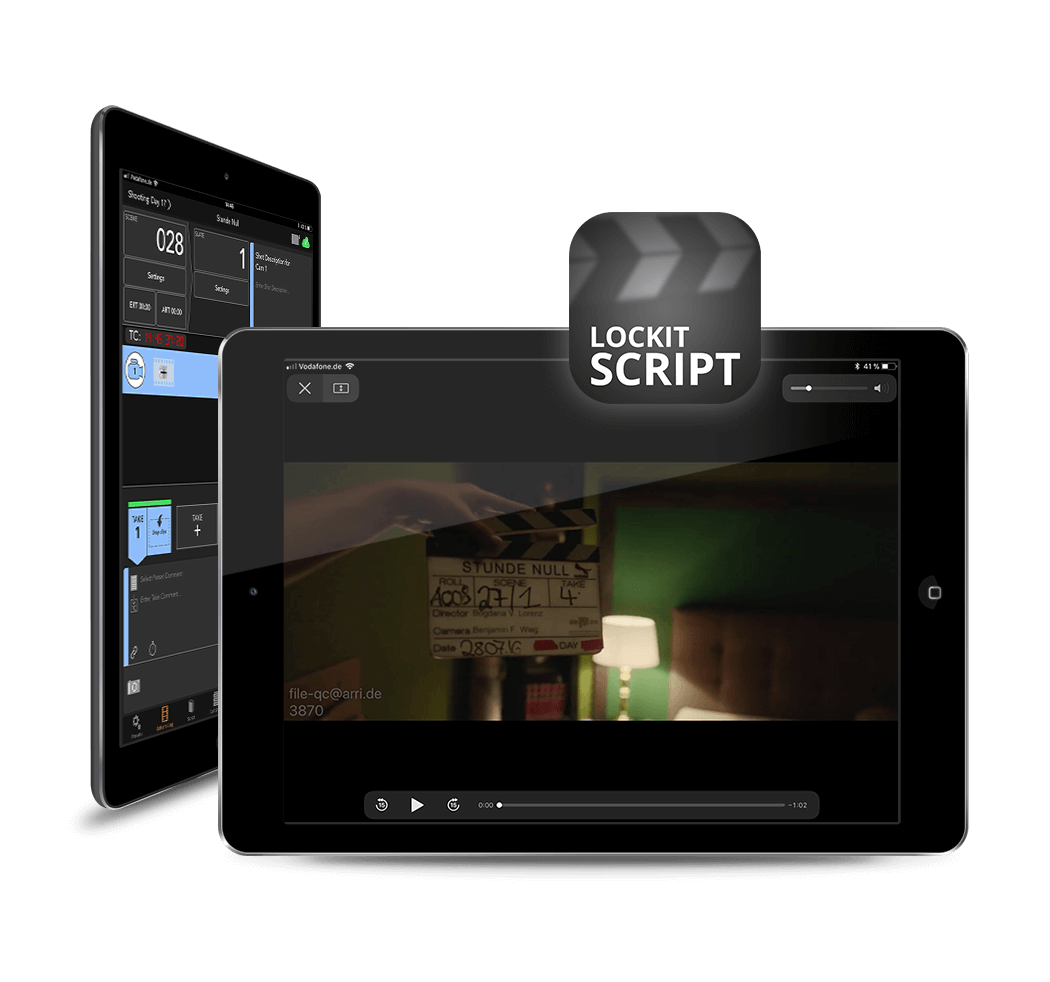 LockitScript – the Script Supervisor App
LockitScript is the Script Supervisor app that elegantly accommodates all the daily needs a Script Supervisor demands. This comprehensive and time-saving tool helps fighting paperwork, duplicate listing and overtime after wrap. With LockitScript you can automatically generate progress reports, editor's logs, clip logs and facing pages as Excel or PDF.
The information gathered in LockitScript can be imported as an ALE file for transferring the metadata to Webgate. If the Webgate and the LockitScript accounts are linked together, the Script Supervisor will be able to watch the dailies directly in a script continuity app for the first time.
lockitnetwork.com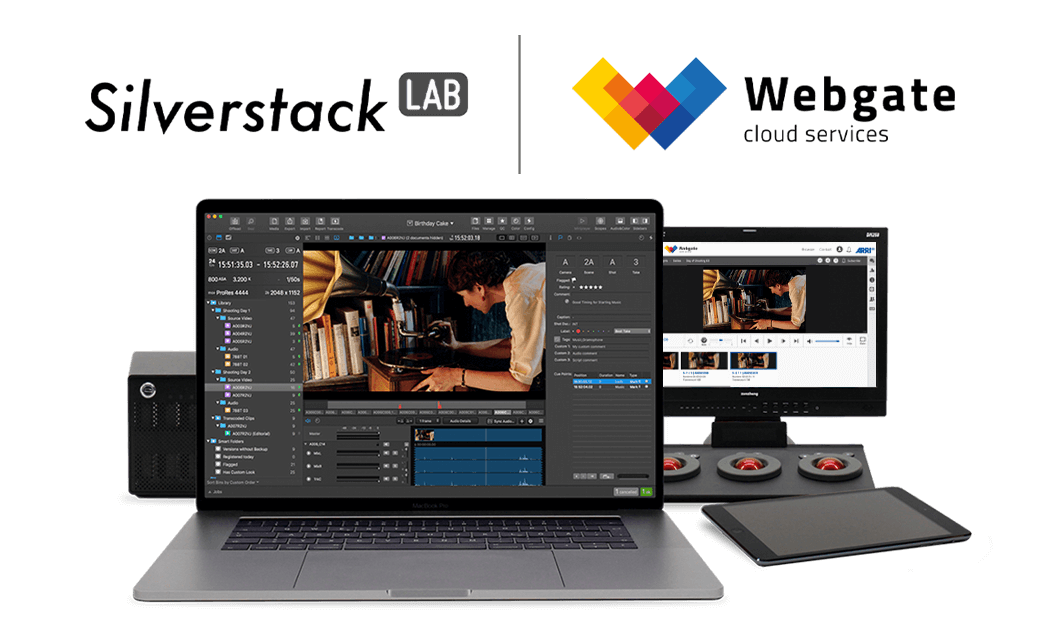 Silverstack Lab - The Data Management and Dailies Software
Pomfort's Silverstack Lab equips Digital Imaging Technicians with powerful tools for completing essential tasks in diverse production environments. From secure camera offload to high-speed dailies creation and final reporting: Silverstack Lab enables efficient workflows and professional results that fully comply with industry standards.
When connected to an Webgate account, Silverstack Lab lets users upload created dailies directly from within the software to Webgate. While a selection of core metadata accompanies each uploaded clip, further metadata can be prepared and transferred as an ALE file. These seamless integrations make Silverstack Lab the perfect partner for productions relying on Webgate.
pomfort.com