Kanban has reached the film industry
With the Kanban boards in Webgate, we provide you and your team with a new collaborative project management tool. Record the phases of your work, track and optimize your workflow and keep a constant and fast overview of the progress being made in every single project. See who is working on what at a glance, and how far advanced the individual parts of your project are. Immediately recognize where there is need for action, where there are problems, where help is needed or what stage of processing your file, playlist, etc. is.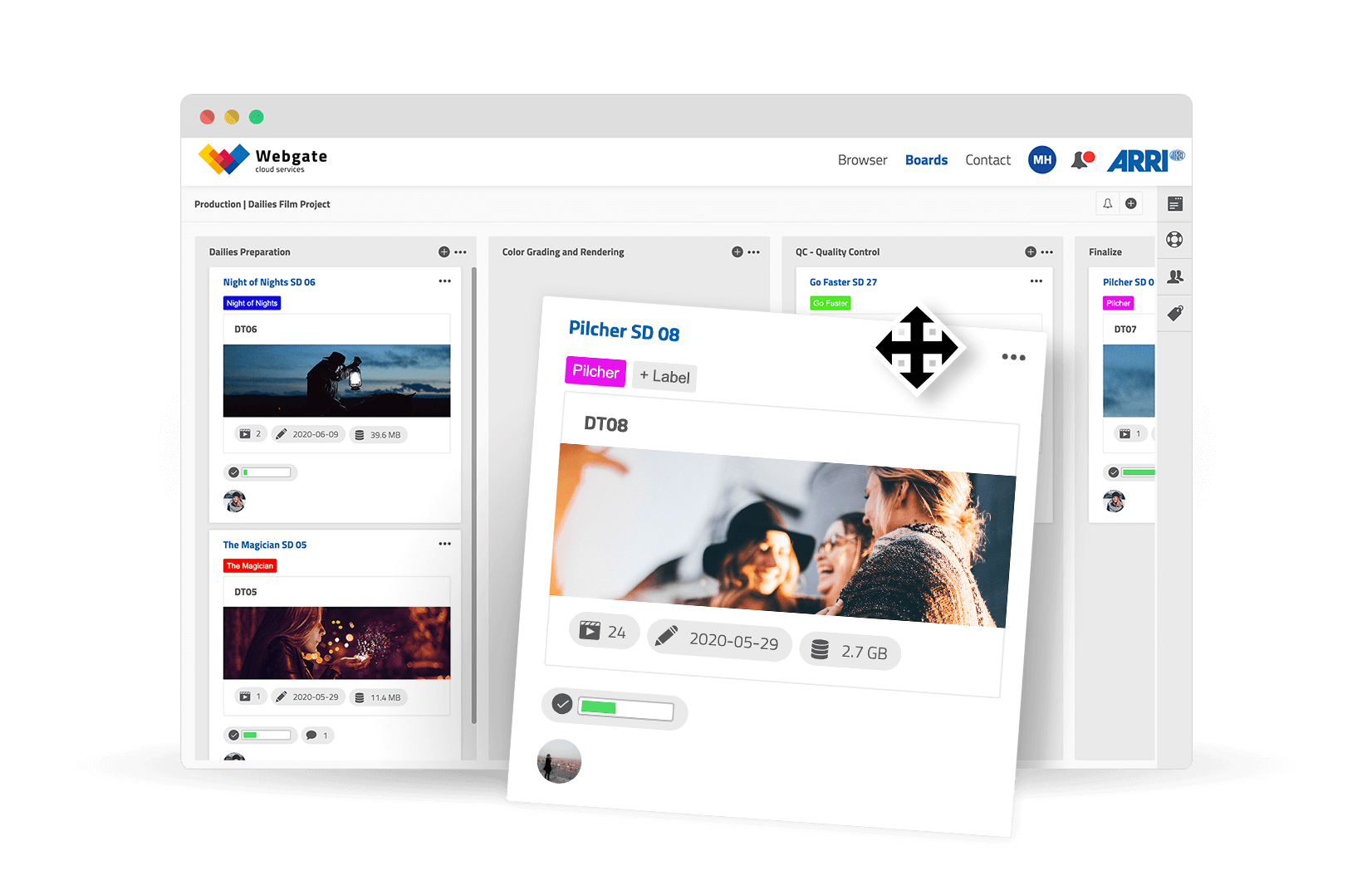 What is Kanban?
Kanban (Japanese for sign or card) is a work-management method that originally came from Toyota in the automotive industry. It helps teams optimize their workflows and processes.
Kanban – an easy start for your film project.
Kanban gives you an overview over your tasks and shows whether work on a given task has already begun or been completed.
Let's say you want to complete part of a film project: for instance the preparation of a shoot. With this goal in mind, you can create a board and call it, for example, «Shoot Prep». You write down all the tasks related to this goal on this board in the form of cards. Each card has one task on it, and each task can then be allocated to a team member. You can also allocate cards to yourself if you want to do that particular job.
Kanban works with lists, or columns, that represent the phases in a process. The simplest form of Kanban comprises three columns: