Virtual workspace and online storage for teams with high security demands
Webgate is the file hosting and cloud storage service for the film industry and creatives with exacting demands on picture, sound and security. Our high-performance servers are ISO/IEC 27001 certified and located only in computing centers within the EU.
Bring files and teams together and manage the sharing of files without size restrictions.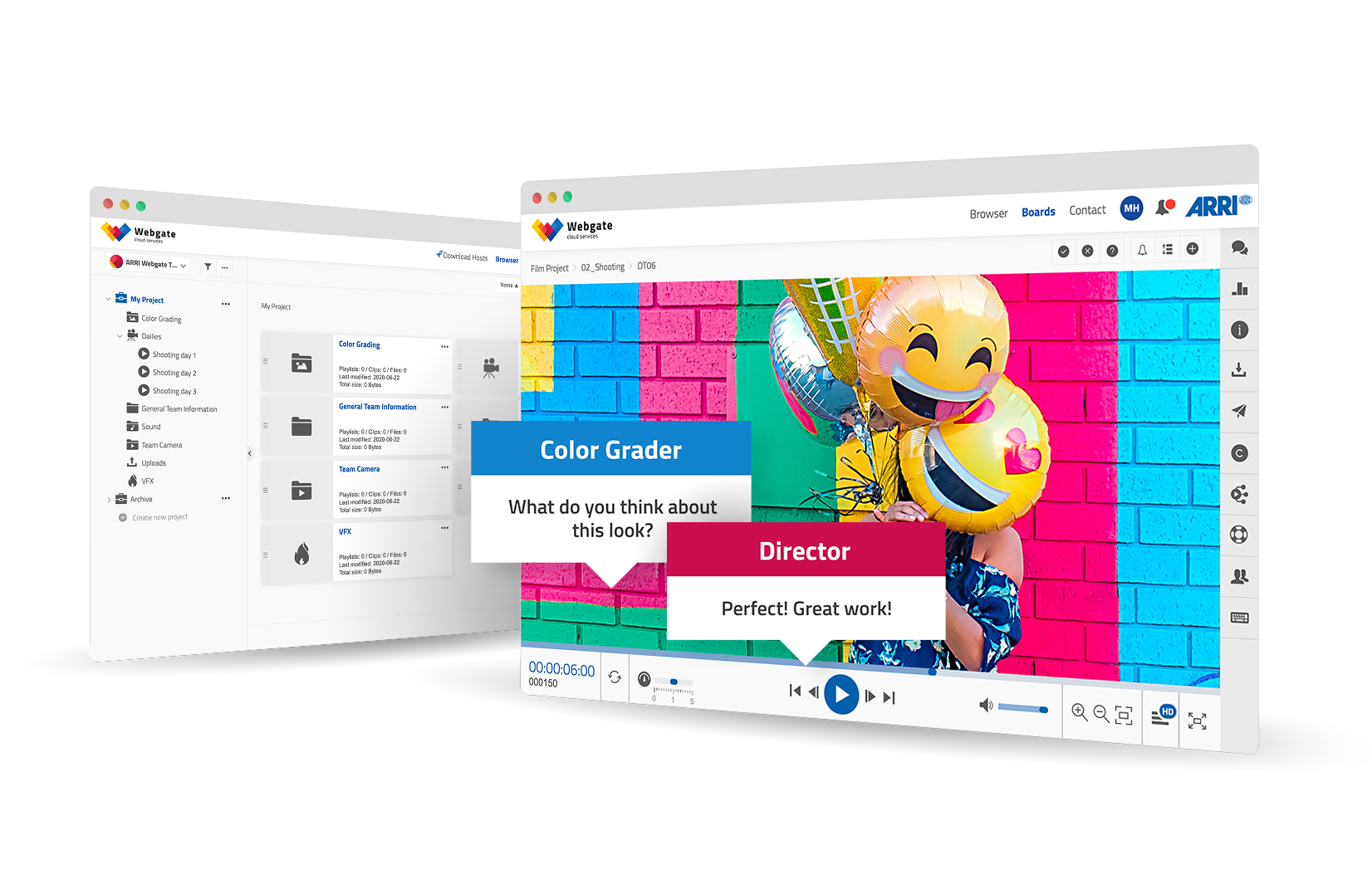 Manage large data volumes easily with numerous tools in the cloud
Webgate offers you various ways to customize your projects. Structure your data in different virtual workspaces and simplify the collaboration with your teams.
Manage the video and audio files relevant to your project and documents in higher-level subject areas. Store your data within these areas in customary folder structures or in playlists and galleries.