Dailies Player by ARRI Webgate Out Now!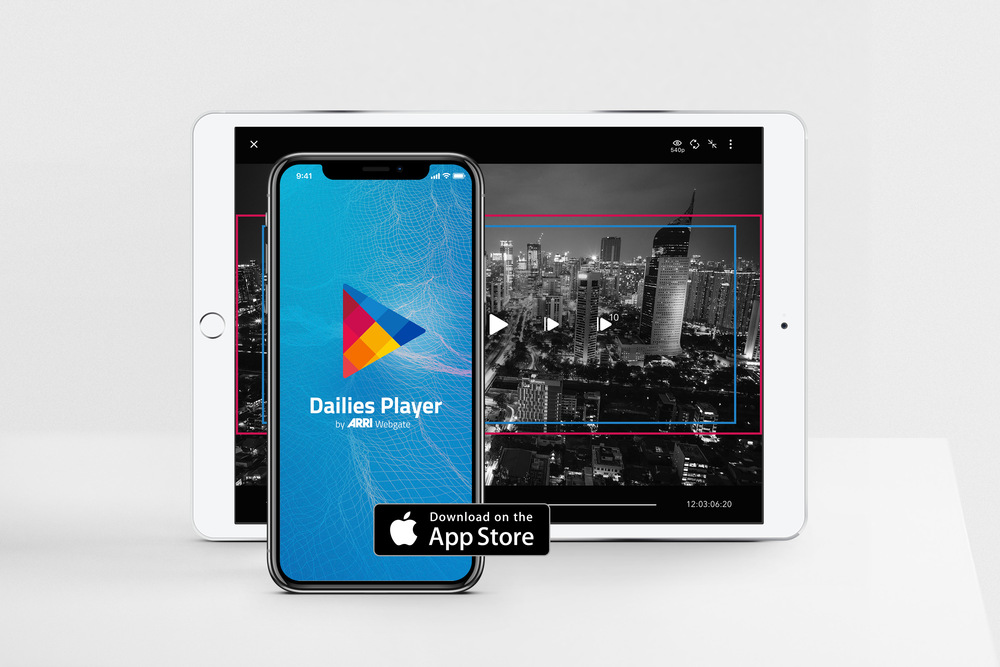 The ARRI Webgate app for viewing dailies is here! Get the "Dailies Player by ARRI Webgate" app for iPad and iPhone in the App Store!
The Dailies Player app is the ARRI Webgate video player ideal for viewing dailies. You can log into the app using your ARRI Webgate access data and get access to all your playlists.
You can download clips and playlists and view them offline. In the video player you can have the source timecode of the clips displayed, framelines superimposed and select the streaming resolution. For rapid navigation you can skip back and forth frame by frame or in 10-second steps. If metadata has been uploaded, the scene, slate and take are displayed for every shot. If you are looking for a specific scene, use the metadata search.
Published at: April 26, 2018 07:00 AM
Tell your friends
Webgate Blog