User management made easy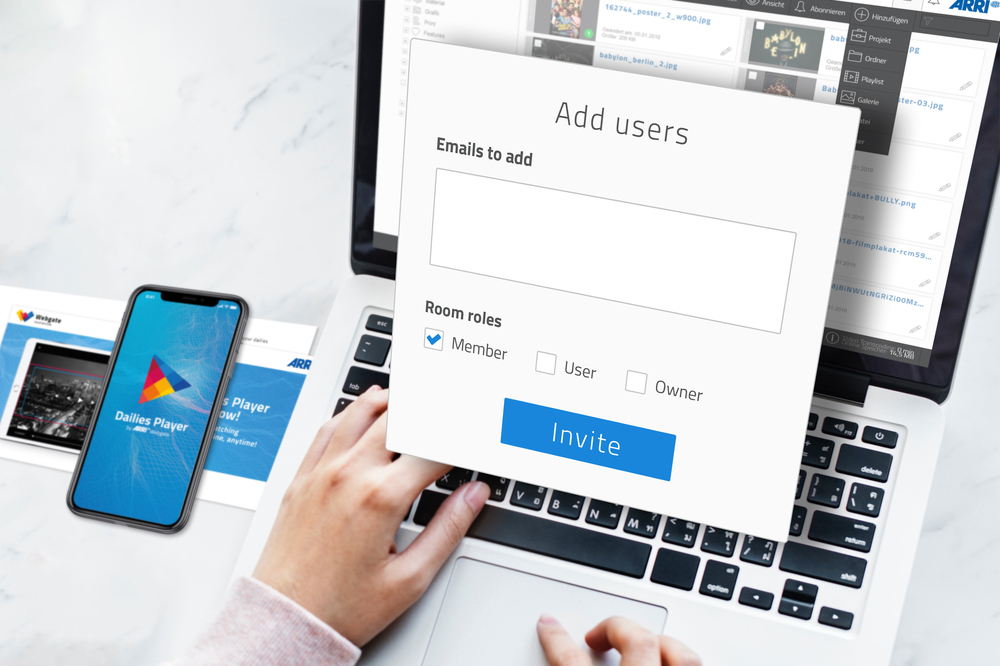 From now on, users can also be added from the browser view of ARRI Webgate. It is no longer needed to navigate to the admin area.
Also, we have simplified the add users dialog. If you are in a certain room in ARRI Webgate, you will first be offered this room for assigning rights. From now on, it is sufficient to enter the user's e-mail address, and the user then enters his personal data when the password is assigned. A handy new feature is the ability to add a comma-separated list to the "Add User" dialog, inviting many users in one step.
For each role of a room you can now see which rights hide behind each role in the add users dialog. If a passive user is added to a project, he will automatically receive a new invitation e-mail. Also, a passive user can now request a new invitation e-mail with the help of the password forgotten function in the login window.
Published at: August 10, 2018 08:00 AM
Tell your friends
Webgate Blog