Transcoding Up to Date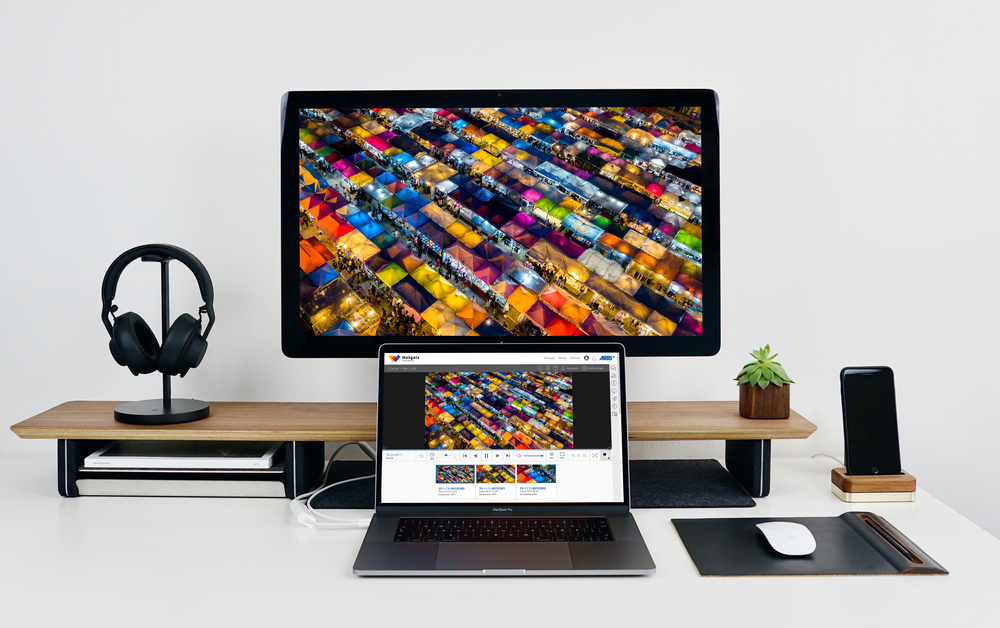 ARRI Webgate is even more flexible now, with additional input formats. By upgrading our transcoding pipeline, we support more file formats and it is possible to convert DNxHR files up to 2k and GoPro Cineform files into streaming derivatives.
For our transcoding pipeline we have introduced a new and improved logic. Render queues run smarter and waiting times are kept to a minimum. In addition, we have added extra transcoders to ARRI Webgate to enable more parallel renderings. All ARRI Webgate cloud computers are now networked with 10 Gbit/s. This helps to improve the performance of uploads, renderings and the video playback.
For a better sound experience, we've increased the audio data rate for 720p and 1080p streaming files to 256kbps. On the image side we achieved an improved color reproduction for REC709. For an optimal color fidelity, we recommend Safari and Chrome for MAC systems, and Chrome for Windows systems. On iPads and iPhones, the color fidelity is guaranteed in all major browsers and of course in the Dailies Player App. For color-critical approvals, we recommend the use of an iPad, since the color accuracy for REC709 is very high.
Published at: January 16, 2019 09:00 AM
Tell your friends
Webgate Blog