Video Review Made Easy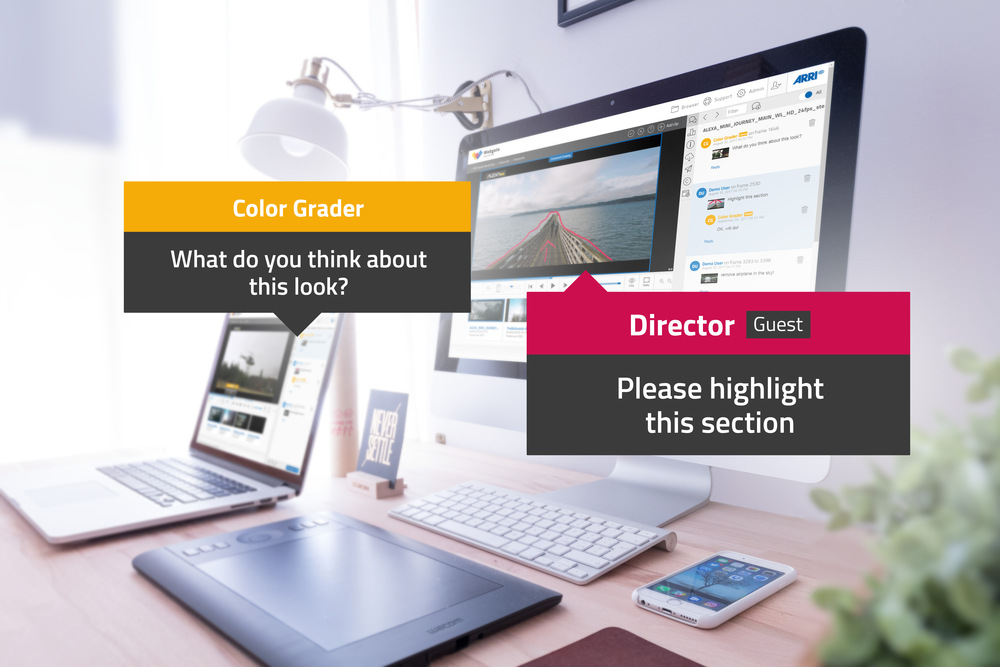 The ARRI Webgate commentary functions simplify decisions in a team and approvals with customers. With drawings on images and videos as well as comments on images, frames or time spans, ARRI Webgate is the ideal video review platform .
An agency customer from ARRI Webgate wanted to simplify feedback processes with the help of Directlinks. We then enabled the comment function for Directlinks. Before the comment, the user was directed to a registration page where he could create a user account. Feedback could then be given in the logged-in state.
This was the first step in the right direction. It turned out, however, that this process requires further optimization. Our front end developer Markus has therefore subjected the commentary functions to a complete redesign. From now on it is possible to simply leave a frame-accurate comment through a Directlink and it requires no login.
A production customer had suggested if we could not make in and outpoints available for comments in ARRI Webgate. Perhaps one wants to point to a brand logo, which is visible in the picture for a certain time or a retouch is necessary over a certain period of time. Therefore, there are now also in- and outpoints for comments in videos.
The desire to draw in videos came from many different directions, from industry, marketing departments, productions and postproductions. We are particularly pleased to be able to offer this feature now. The comment and drawing functions are also available for galleries. We hope the new comments will help you in your workflows.
For further information take a look at our 'Comment' functions for cuts and layouts.
Best regards,
Your Constantin Seiler
Published at: September 14, 2017 12:00 AM
Tell your friends
Webgate Blog