Work safely during the corona pandemic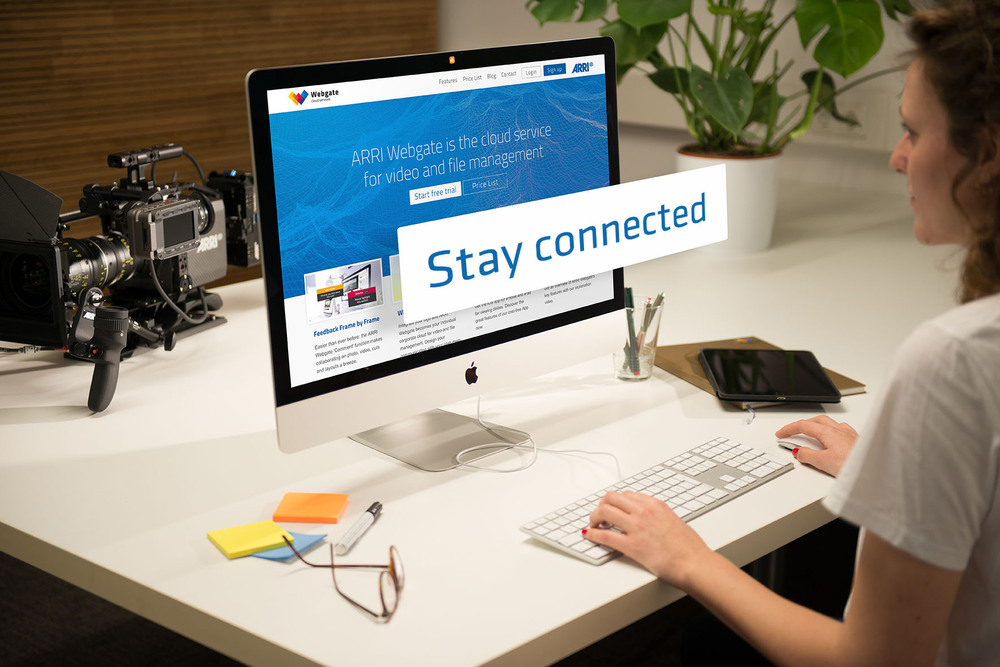 To help you connect and work safely during the corona pandemic, ARRI is offering its Webgate cloud service Studio 500 package for 30 days free of charge*.
As a partner to the entertainment industry, we want to do our bit to help master the severe restrictions that the corona crisis brings with it.
Stay connected
With ARRI Webgate you can save your data in our cloud and, regardless of where your individual team members are located, place comments and corrections on your video files, jointly give clearance to rough cuts using the coordination function, or send image and video files to internal and external partners with Directlinks.
To facilitate working together in this troubled time of limited personal contact, we are happy to now offer you our Studio 500 package for free for 30 days*. The Studio 500 package includes unlimited users, 500 GB of storage space, and 500 transcoding minutes. Simply click here to benefit from this special offer. The offer is aimed at all those who urgently have to communicate with their teams regarding ongoing projects, and who do not yet have their own ARRI Webgate account.
Want to learn more about how ARRI Webgate works? Click here or get in touch with us by sending us an email.
The coronavirus is posing new and unfamiliar challenges. We're all in the same boat. Let's work together to master the tasks that lie before us!
All the best. Keep healthy and calm.
Your ARRI Webgate team
* This offer is valid for all new registrations on ARRI Webgate and is valid until April 13th, 2020 or until further notice.
Published at: March 23, 2020 03:30 PM
Tell your friends
Webgate Blog