Sort Comments in Playlists and Galleries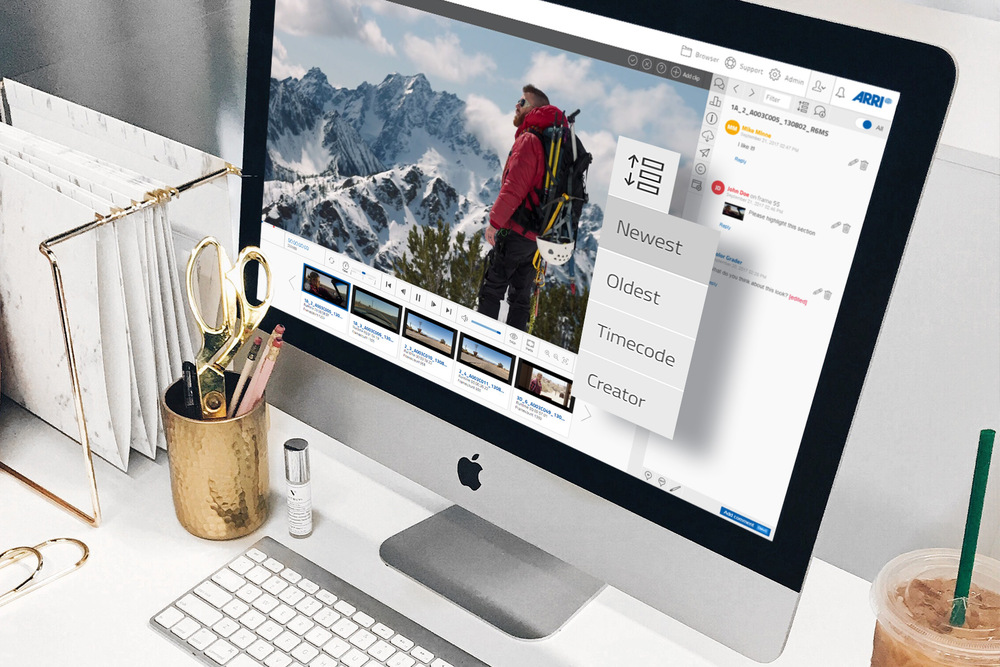 Which comments did the director leave? Which comment was last written to a clip? The new comment sort-function gives you a quick overview. You can sort by the newest and oldest clip-comment, by creator and if you want to see all comments chronologically by timecode. Use the arrow keys to jump from one comment to the next.
The filter function can also be used to hide comments. You can filter by content, username, date or frame. And conveniently, with a clip transition in the Playlist, the comment bar automatically slides to the current comment. ARRI Webgate, the Video Cloud-platform, ideal for feedback processes.
For further information take a look at our 'Comment' functions for cuts and layouts.
Published at: October 03, 2017 10:00 PM
Tell your friends
Webgate Blog