The new subscribe function is here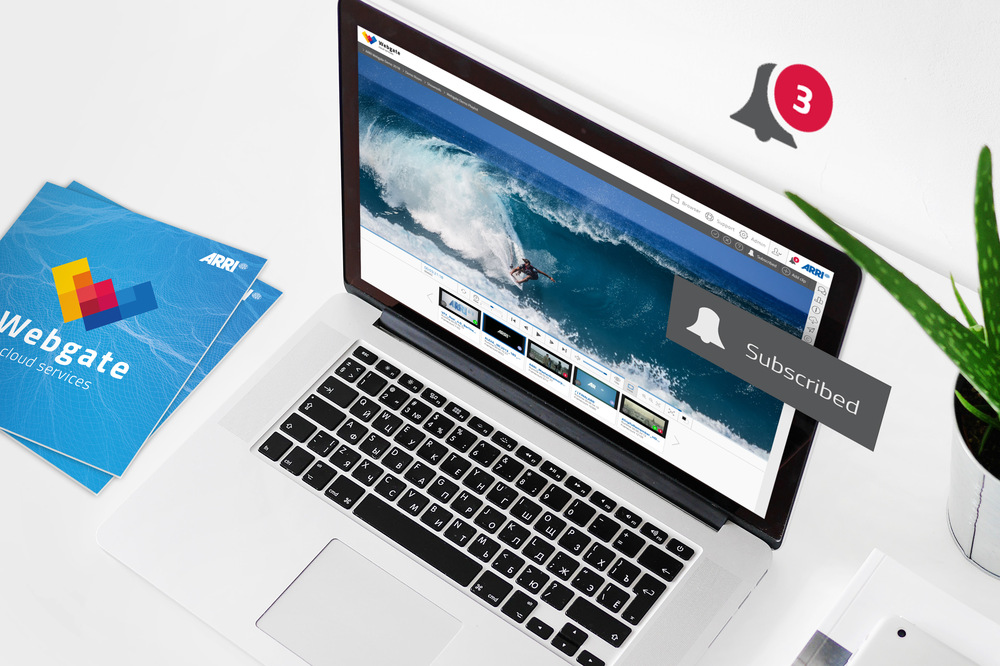 Never miss anything in your ARRI Webgate project with the new Subscribe feature. You can now subscribe to Rooms, Folders, Playlists and Galleries and be notified of updates.
Has someone created a playlist, added clips or uploaded files? Have new comments been posted on videos or galleries ? The bell icon informs you about all updates of your subscriptions. Collaboration has never been so easy.
For further information take a look at our notications page
Have fun working with ARRI Webgate!
Published at: November 13, 2017 11:00 PM
Tell your friends
Webgate Blog