🌍Track me if you can📍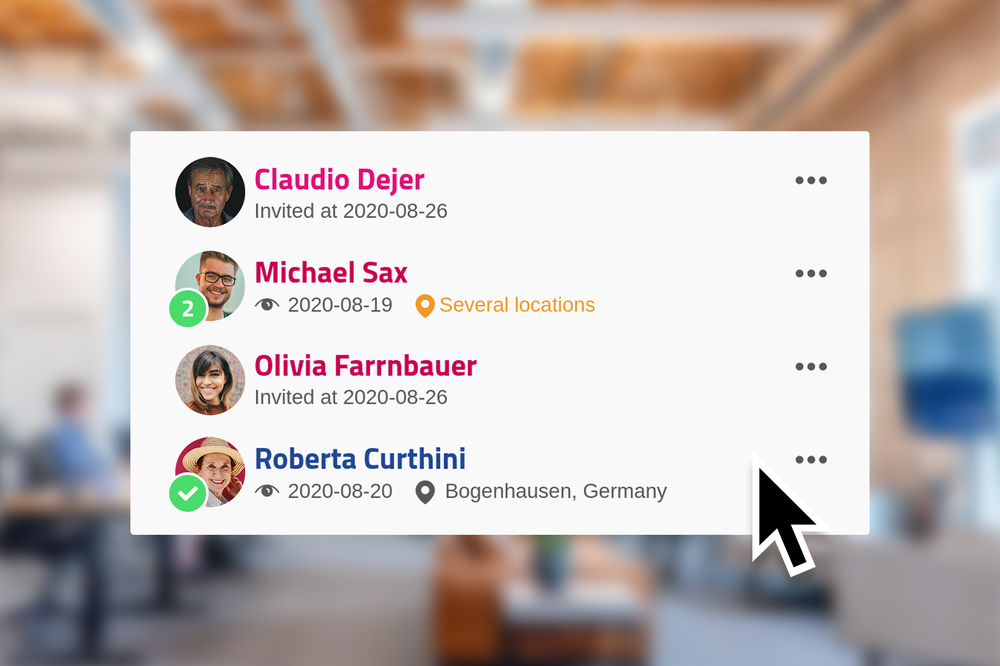 Release notes 09/2020
A new month brings news from your ARRI Webgate developer team.
We are still working on the Directlinks. Last year we did interviews with some of you about how we could better adapt the Directlinks to your needs.
A major request was an access log where you can verify that your link has not accidentally fallen into the wrong hands.
We have now completed this and it is available in ARRI Webgate in the Directlink settings. The access log works for personalised Directlinks (i.e. one link per person) and non-personalised Links.
This is how you activate the access protocol:
- Select the checkbox 'Activate access log' when you create the Directlink. You can also choose whether you want to be informed about all accesses by email.
- Create the Directlink and click on the link shown. You are now in the Directlink. In the sidebar you will find a user icon. Enter the recipients of the Directlink and Webgate will invite them for you (these are the personalised links). With personalised tracking you will see the email that accessed your link in the log, otherwise you'll only have the information that somebody accessed your link.
- You will also see a location icon in the sidebar. This is where the access log is displayed as soon as a person you shared the link with opens it. You will see the approximate location and the time of access.
- You can remove the granted access in the context menu of the invited person or resend the link.
Another wish on your part was to be able to send a personal message to the recipients of the link when ARRI Webgate sends the invitation email for you. We built that for you as well. As soon as you invite people to your Directlink, a box appears in the invitation window where you can write a text to the recipients.
Regarding security we recommend the use of personalised Directlinks.
That much from us. As usual we are looking forward to your feedback via the contact form.
See ya in October!
🦸‍♀️🦸‍♂️
Published at: September 04, 2020 10:13 AM
Tell your friends
Webgate Blog