The Webgate.io Streaming and Download concept
Webgate.io is a file hosting and video review platform. In order to optimally provide both file exchange and secure viewing of video content, Webgate.io distinguishes between files and clips.
In a nutshell: You need to create a playlist to allow video streaming and video feedback.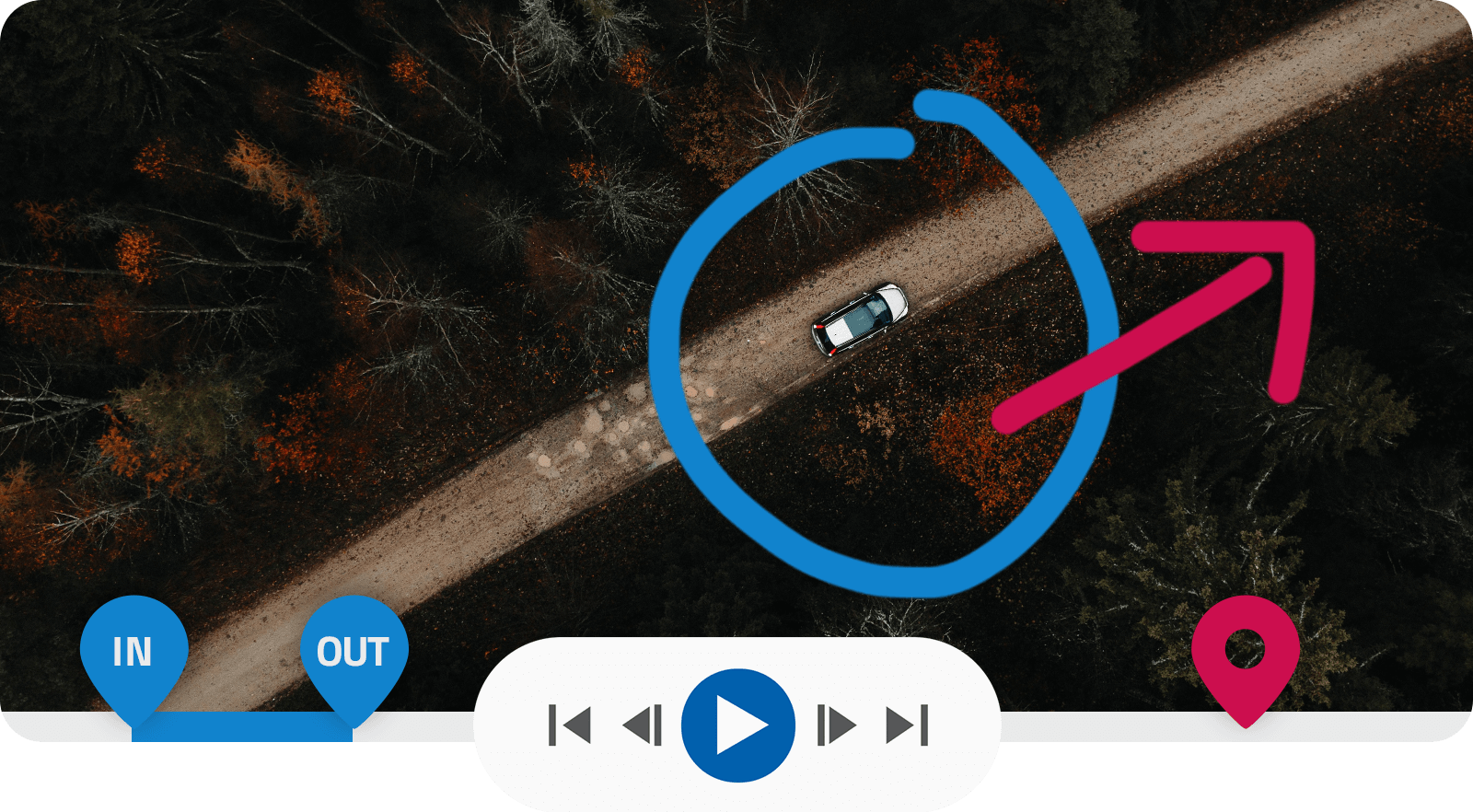 This is important to know in order to make your videos viewable and handle your video source files securely. This short article explains the Webgate.io's streaming concept and the difference between files and clips.
What is a file?
You can upload files into folders and galleries. All files can be downloaded by the members of your project. This also applies when sharing files via Directlink with external users. So when uploading a video file to a folder, it can be downloaded as is.
What is a clip?
When uploading a video file to a playlist, the source file will be transcoded to a streaming file. Depending on your project settings the video file will be watermarked, personalized and resized. By default, the user role »Member« cannot download source files.
How to create a playlist
Simply right click in the background of your Webgate.io´s browser or click the plus icon in the upper right corner and choose «Create Playlist». After naming your playlist you will be redirected to the clip uploader.
How to convert video files to a playlist
If you already uploaded videos as files, you can create a new playlist or add the videos to a existing playlist. For this you have to select the video files and click the batch operation context menu (three dots) in the upper left corner or right-click. The files are preserved but can also be deleted, so that the videos are only available as clips in a playlist. In this case, the original files can only be downloaded with the «Download source files» permission.
How to protect your video assets
You find the necessary settings in the project context menu (three dots) in the Webgate.io's browser tree. «Render settings», «Watermark settings» and «Roles and permissions» allows you to protect and personalize your video assets.