Visual watermarking for pre-release content and video distribution
Webgate is your video distribution service to securely provide pre-release, video review and other streaming content. The visual watermark protects against the illegal distribution of your sensitive content and makes it traceable through personalisation.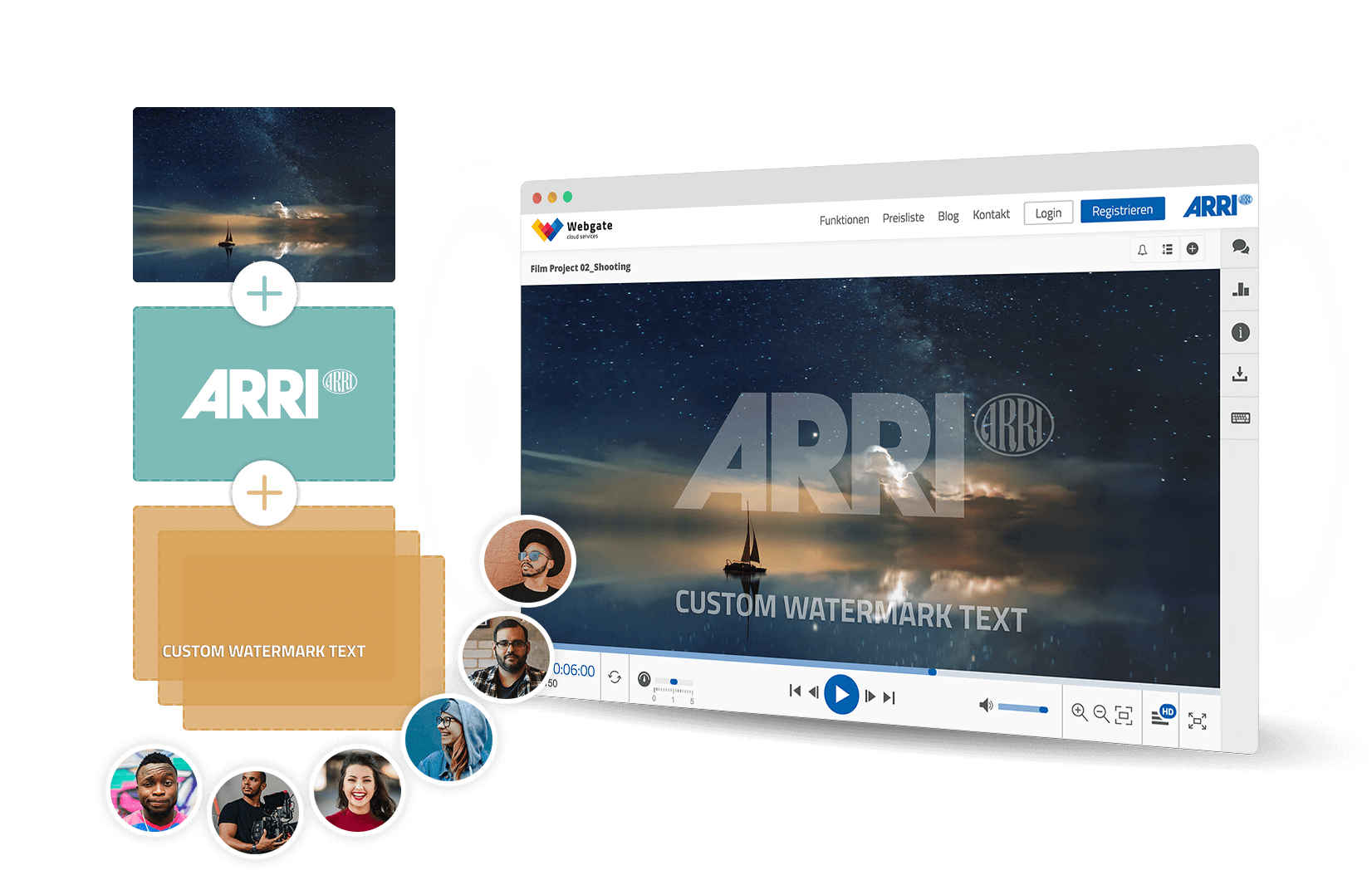 Be creative - we take care of the rest
The protection and accessibility of highly sensitive and valuable content is essential for the film industry. Supported by experts from the film industry we have analysed problems and needs. Based on the results we have automated workflows. We take care of the creation of password and email lists, automate the rendering of personalised videos and protect your streaming content against unauthorised access - so that you can concentrate on your creative work.