Enhanced Overview for your Directlinks and shared media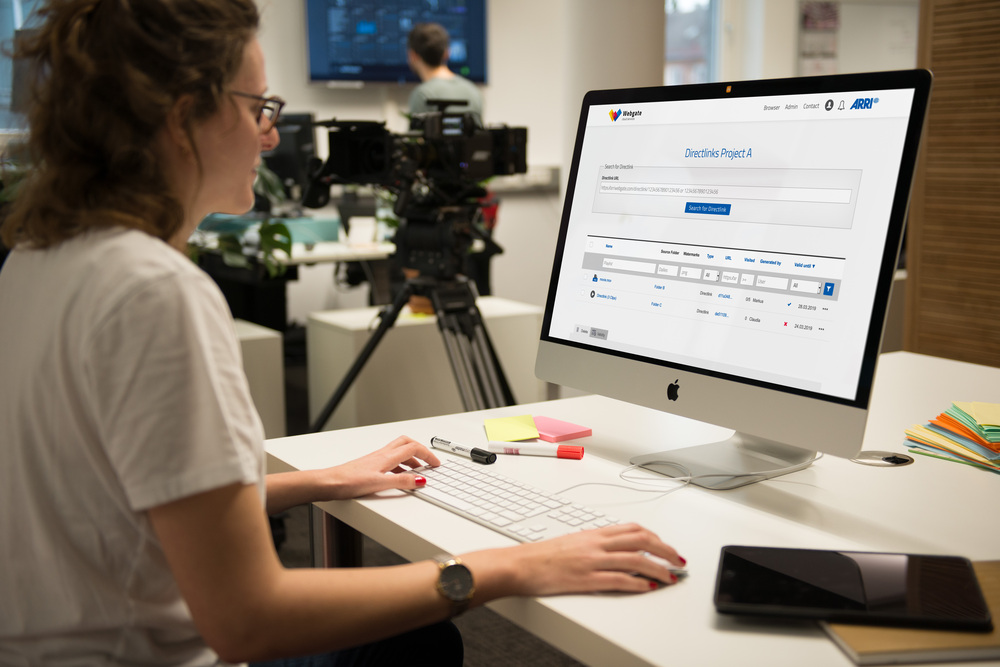 Share media via the ARRI Webgate Directlink
Share content with clients and team members and send files, videofiles and playlists using our Directlinks. Allow collaborators with or without an account to access your mediafiles. Set up each directlink to your liking - allow users to comment and vote on your media. Determine how often a link can be accessed and choose to be notified via email whenever your directlink is visited. Provide screening links with or without the option to download content, use a watermark to add a layer of security and protect your link with a password . Always stay in control of your media.
Always stay on top of your directlinks
You keep track of the data you share via directlinks. Now we help you to keep track of your directlinks.
Access the new directlinks overview via the 'Directlinks' menu item in the footer menu of the ARRI Webgate Browser. Two become one - the new button Search and show now combines both the functionality to 'search' for a link and to 'show all' directlinks. The new enhanced overview helps you get work done faster and improves your workflow.
One overview, fewer clicks, improved workflow
Gone are the times of jumping back and forth between popup windows. Open the directlink overview in a separate browser window and work on different projects simultaneously - the combined search and view functionalities make searching, filtering and finding directlinks quick, easy and efficient.
New and enhanced sorting and filtering options
We have added further filtering options to our list. So far you could filter for directlink name, directlink type (upload or download), directlink url, creator and validity. Now you can filter your directlinks using even more criteria:
- source folder of your data,
- watermarks and
- frequently accessed directlinks.
Improved navigation among source folder and directlink
Jump from the directlinks overview page straight into the source folder of your media. Save time and keep track of your shared and linked data.
All valid and invalid directlinks are part of one combined list now to facilitate your search. Hide invalid links and see only what's important.
Keep editing your directlinks in the overview using the context menu.
We look forward to hearing your feedback. You can reach out for ideas for improvement via the contact form.
Your ARRI Webgate Team
Published at: April 01, 2019 07:09 AM
Tell your friends
Webgate Blog