Remote controlled downloads with the Download Manager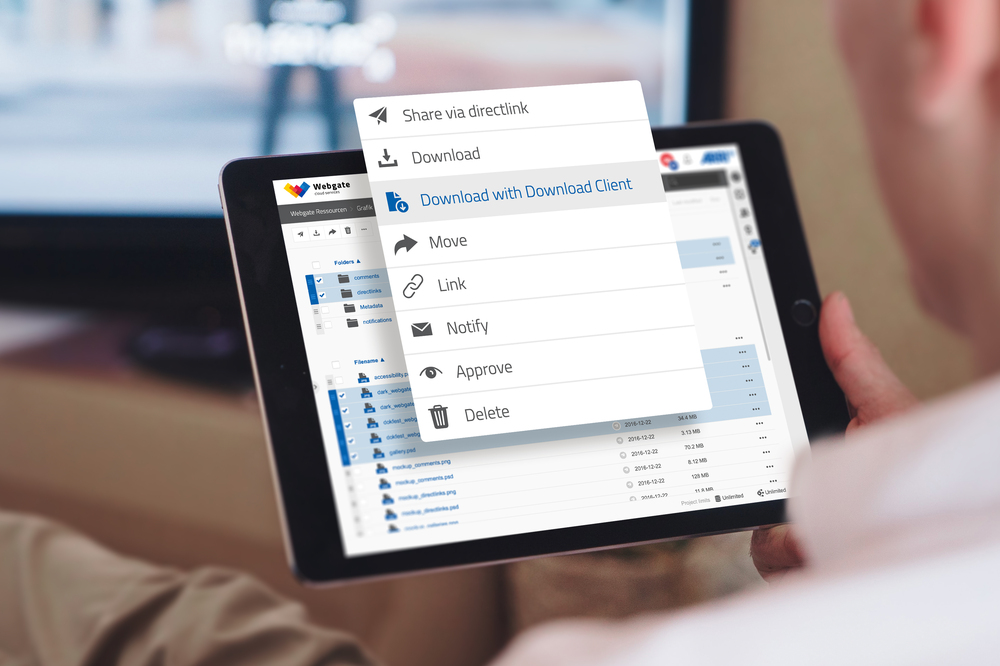 Achieve your goals faster with the ARRI Webgate Download Manager
To make downloading even faster and more reliable, we are currently developing the ARRI Webgate Download Manager. With it, you neither have to be present for downloads, nor do you have to have your browser open.
The advantages of the Download Manager are:
- Remote controlled downloads from ARRI Webgate.
- Downloads to multiple computers simultaneously.
- Downloads also continue when the browser is closed.
- Entire directories can be downloaded.
- High speed downloads from all of our servers simultaneiously
- Interrupted downloads are resumed.
A use case is for example, sending DNxHD files from the dailies department to the editing room. Whereas the editor's assistant previously had to download the DNxHD files from ARRI Webgate before starting work, editing can now start immediately. The download to the editing room's computer can now be controlled remotely through ARRI Webgate by the Dailies department, eliminating the annoying waiting times before editing can begin.

The ARRI Webgate Download Manager is currently available as a Beta feature for your Mac. If you want to test the ARRI Webgate Download Manager, simply sign-on to our Beta Tester programme. We are looking forward to your feedback.
Published at: March 30, 2020 12:00 PM
Tell your friends
Webgate Blog