Improved usability in batch operations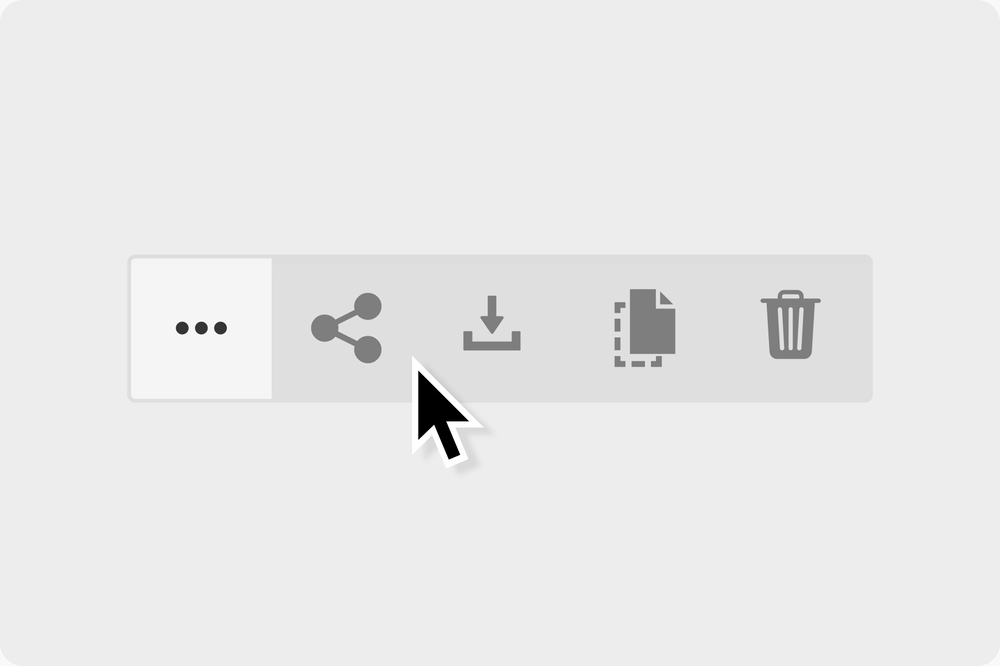 After numerous user tests we have optimized some icons in our batch processing. We take this as an opportunity to give you a closer look at the batch functions and to introduce the icons.
Batch processing means that a selection of data is processed automatically. If you use ARRI Webgate as a video feedback tool, you can put a selection of clips into a Screener Link / Directlink with a single click.
Our functions also cover the daily tasks of online file hosting. You can access Share, Download, Download with Download Client, Move, Link, Notify, Add Clips to Playlist, Create Playlist for Clips, Share and Delete via the context menu (three dots).
The most common functions - Share, Download, Move, and Delete (icons from left to right) - are also located in the quick access next to the context menu.
In addition, Directlink creators will find a simple «Share» dialog in the upper right corner directly in their Directlink with the next release.
We will continue to release small improvements in the near future, which we always discuss and test with our users. Are you interested in actively shaping ARRI Webgate? Then sign up for our beta program.
Published at: December 22, 2020 08:00 AM
Tell your friends
Webgate Blog