Video feedback tool
A successful film project is based on excellent team performance. In order not to lose any time in decision-making processes editors, directors and producers need to work together as closely and efficiently as possible. This is where the video feedback tool Webgate comes in, to facilitate an ideal teamwork. We will explain what a video feedback tool is and what you will need it for.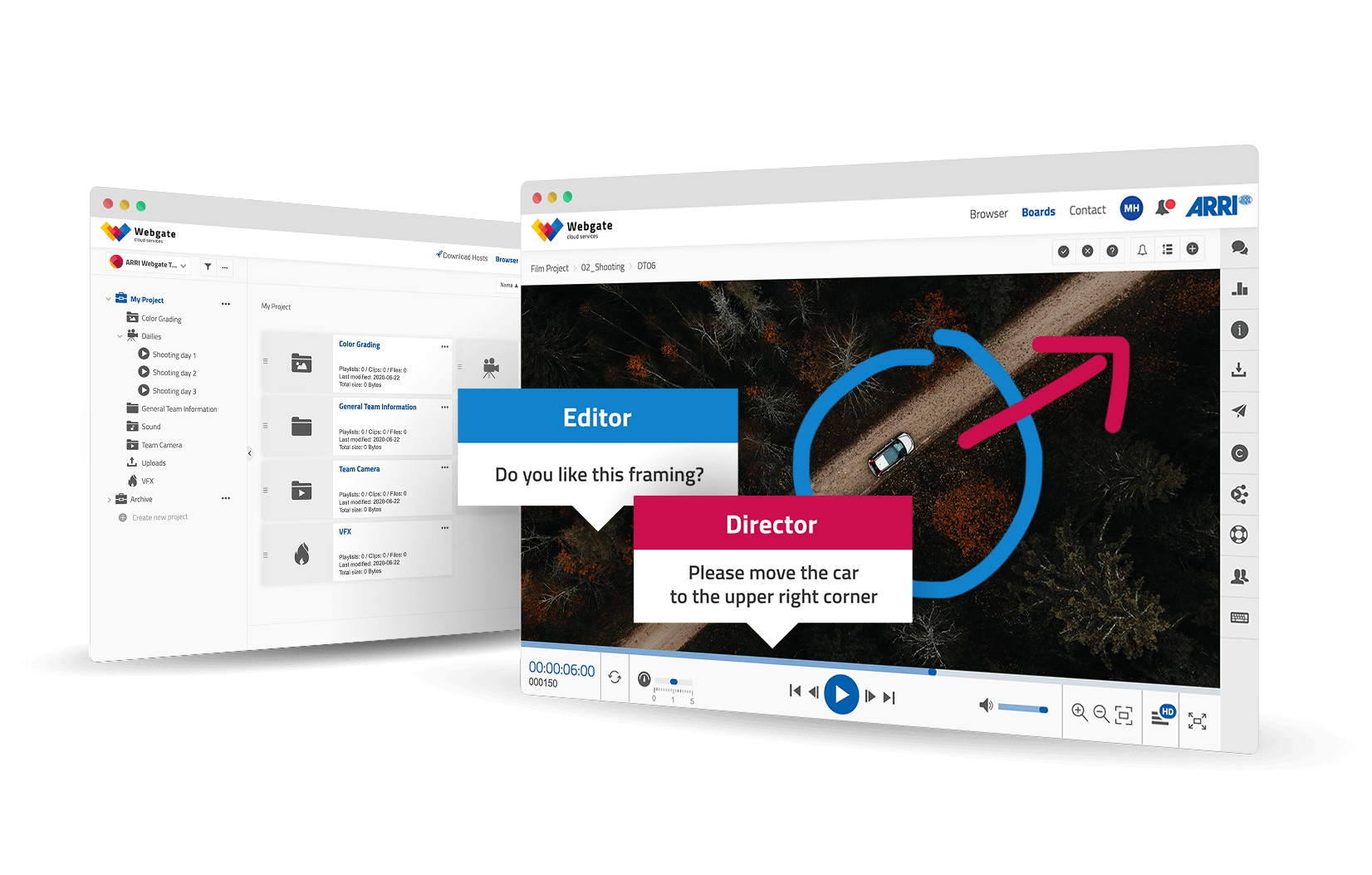 Simplified teamwork and collaboration with a video feedback tool
The members of a film team often work from different locations. This makes voting on, for example, rough cuts or final edits more complicated. However, with the right resources, the challenges of globally distributed creatives and decision makers can be successfully met. For smooth feedback loops, a common exchange platform is required so that every team member has access to the relevant data. This platform must guarantee that footage can easily be viewed and feedback on the data be given directly.
A video feedback tool like Webgate offers a film crew exactly these opportunities. Additionally, every member will be informed about new data via email the moment the material is uploaded.
For more precise feedback: Comment directly in the video
Once a director or producer has watched a cut, the feedback should of course be delivered back to the editing room. Either this exchange can happen in an analogue feedback process: by typing hundreds of pages in Word with manually noted timecodes, where after collecting the feedback, it needs to be implemented comment by comment, or by just using the right tool.