Avid like Online Video Playback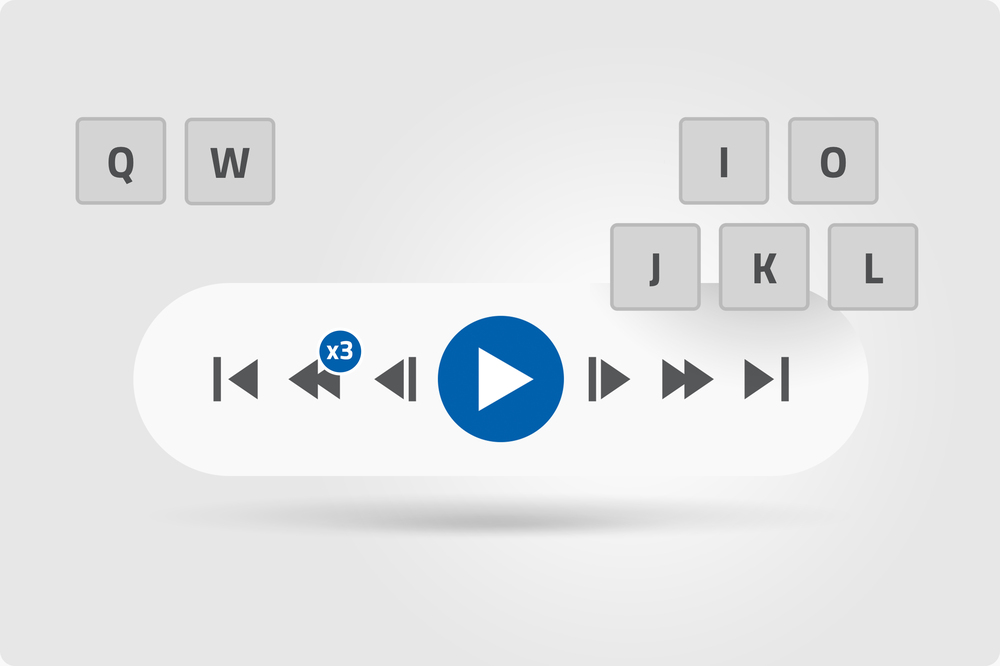 When evaluating dailies, a cut or VFX shot, good video navigation is essential. You want to watch a cut again, evaluate a comp in more detail or you were simply distracted for a moment and want to rewind.
Our Video Player is based on the video navigation of Avid Media Composer and Adobe Premiere Pro. So you can use the familiar shortcuts like J, K and L also within Webgate.io.
When pressing L you can play forwards and with J backwards. Multiple presses will increase the playback speed. If your browser supports it, it will even play a pitched audio. With K you stop the video and reset the playback speed. If you want to reduce the playback speed, you can also activate a SlowMo via the burger menu of the player. And also the shortcuts for in and out points are now based on Avid. You can navigate through the video frame by frame with the left and right arrow keys.
You can find all shortcut functions directly in the player in the shortcut sidebar or in the video feedback tool section.
Published at: January 19, 2022 02:00 PM
Tell your friends
Webgate Blog