Pick any frame as Webgate.io video thumbnail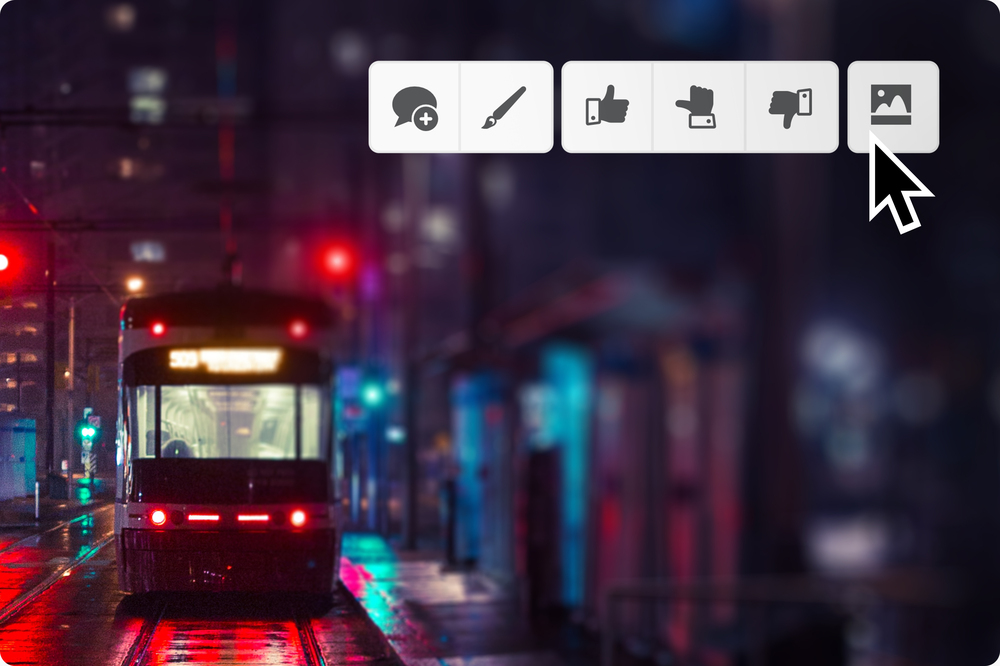 A thumbnail is a small image that represents your video when browsing your assets. It can improve collaboration by making your clips more recognizable or when showing important information like the film slate. When sharing videos with press or clients, the thumbnail of your clips should be eye-catching and provide a hint about what the video is about.
By default Webgate.io auto-generates thumbnails of your uploaded assets. It can happen that the automatism does not always find the right image, the actors could be shot in an unflattering way or simply an unsuitable image was chosen.
This is where our new thumb generator comes into play. It allows you to easily save the current frame as a thumbnail directly in the player while watching your video footage.
We would like to take this opportunity to introduce you to the video feedback functions for individual clips. In the Webgate.io player you will find several buttons in the upper right corner above the video. These always refer to the currently playing clip and will disappear after a few seconds. With a click into the picture you can fade them in again. The functions explained from left to right are writing comments, drawing feedback into the image, voting functions from «Like» to «Dislike» and new the possibility to use the current image as thumbnail. Of course you can use our player controls to navigate to the desired image frame by frame.
Published at: July 15, 2022 06:00 AM
Tell your friends
Webgate Blog