Tag and mark comments as done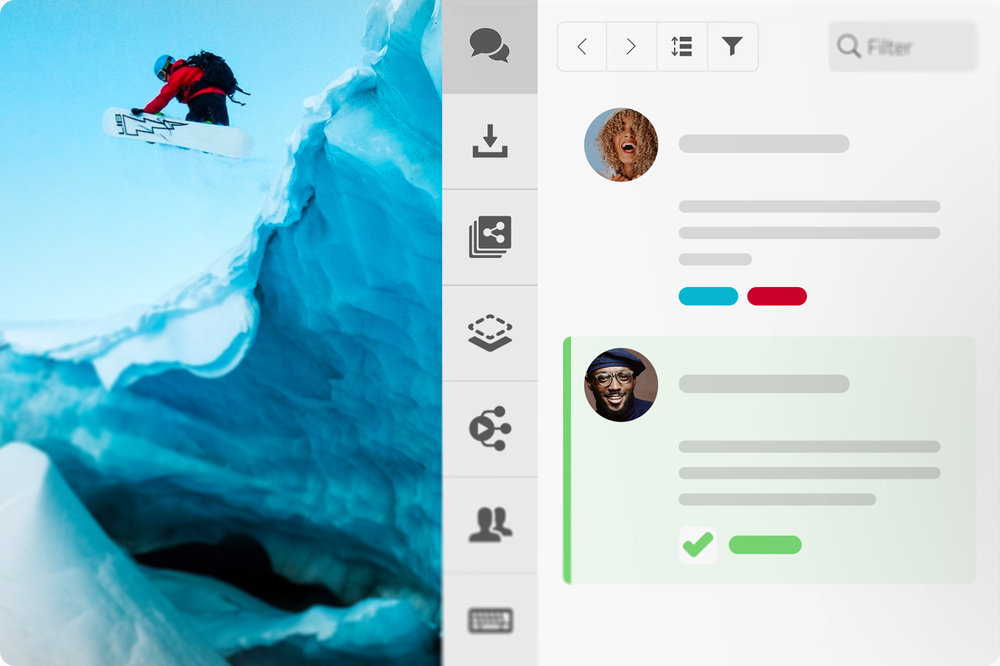 Are you looking for a more efficient way to manage your video approvals and photo galleries? When using Webgate.io's image and video commenting tools you are already aware of our comment features which allows you to write and draw feedback frame by frame.
We've added labels and mark as done to comments to make approval processes more efficient for you and your post-production team.
Don't get disturbed by comments on already made changes. The possibility to mark your comments as done helps you and your team to concentrate on the work which lies ahead of you. A filter allows you to hide comments that are marked as done and helps you to focus on the comments that are most relevant and require your attention.
You already know the possibility to label or tag your content when using Webgate.io as your online file and video storage. To improve overall efficiency and accessibility we now added labels also to comments. There might exist comments on the story, comments on sound, comments on the text that needs to appear on a certain frame etc., all in one very long chaotic list. The possibility to assign a label with text and colour now helps to create structure in the list of comments. These labels can be derived from the room's labels in which the playlist or gallery lies, or you can add new labels. This feature makes it easier for you to identify and categorize different types of comments, and it also helps you to stay organized and on track.
With these new features, Webgate.io offers even more flexibility and control over your video approvals and photo galleries. Try it out today and experience the difference for yourself and we're looking forward to your Feedback
Published at: February 23, 2023 11:00 AM
Tell your friends
Webgate Blog