Uploading DCPs for streaming
With Webgate you can convert DCPs into playlists. The prerequisites for a DCP conversion are:
- The DCP has to be zipped.
- The DCP may only have one reel.
- It must be an unencrypted Interop-DCP
To convert a DCP into a playlist, click on "Add file", select the zipped DCP and upload it.
The DCP is automatically converted into a 10 Mbit/s Quicktime file once it is completely uploaded. Here, Webgate does the conversion from XYZ to REC709 RGB. After the conversion, the file is available as a source file for another conversion to a playlist. The turning gearwheel shows that the conversion is underway. A playlist can be generated as soon as the gearwheel disappears.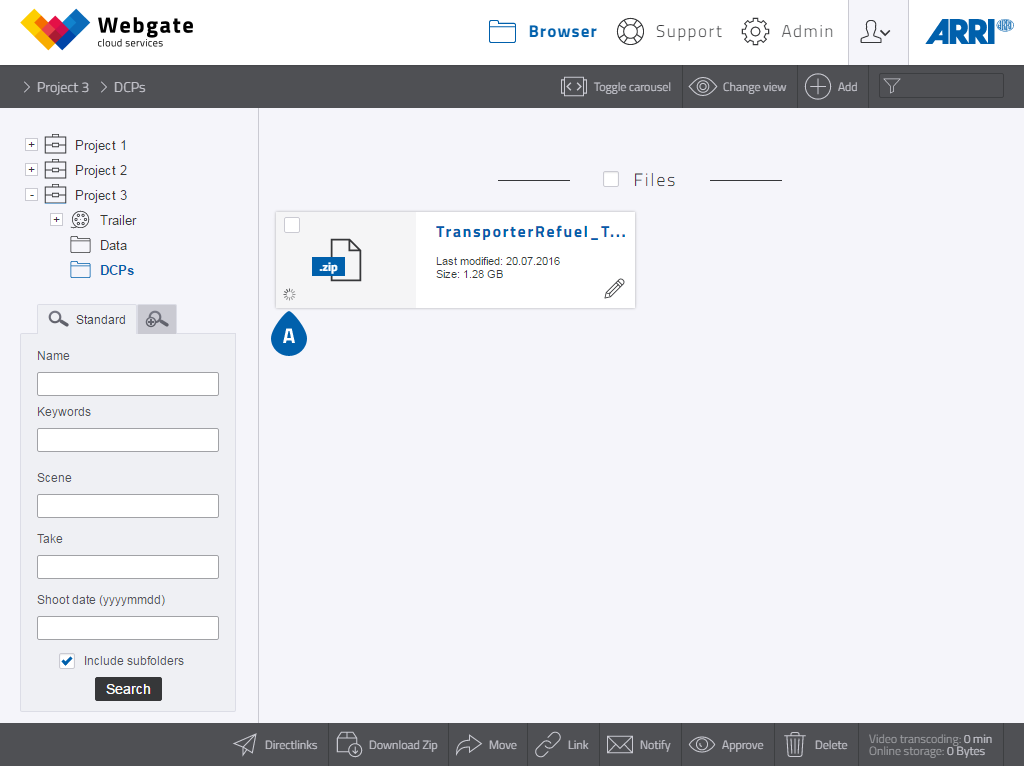 To create the playlist, click on the context menu and select "Add shared file as clip to playlist" or "Create playlist for clip".