User activation
As soon as your new Webgate account is created you will receive a system-generated activation email.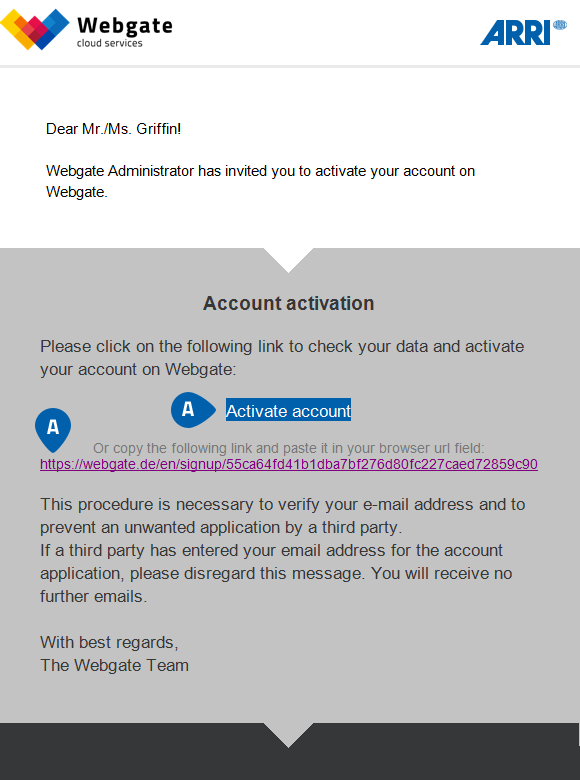 account information email
Click on "Activate account" to follow the link, or copy/paste the link into the URL field of your browser.

Note: In some rare cases your e-mail program may treat the automatically generated activation e-mail as spam. If you can't find your activation e-mail in your inbox, check your e-mail program's spam folder.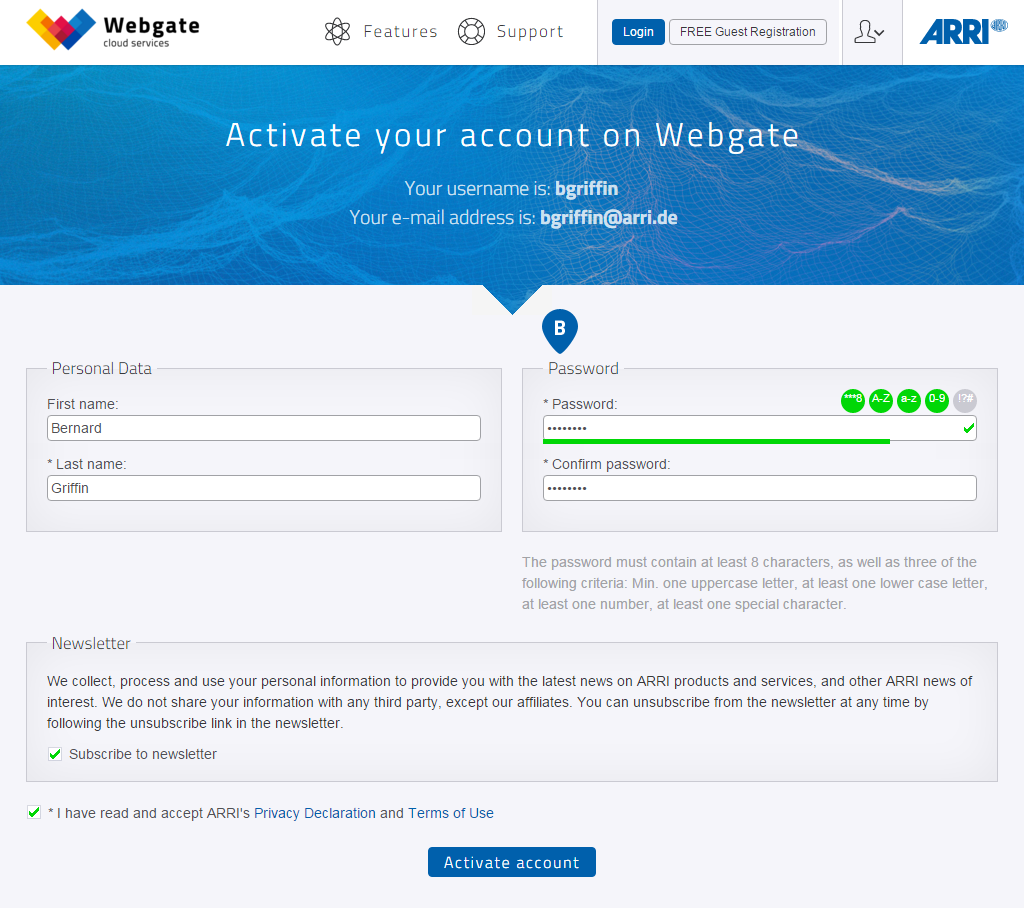 Password assignment
Please set your password.

Should you forget your password, you may reset it by clicking on "Login" (at the top right corner) and subsequently clicking on the "Forgot your password?" link (at the bottom) and then enter your email address. You will then receive an email which enables you to reset your password.