Copy users to another project
Via "Show users" in the project context menu and "Copy users" you can copy users to another project.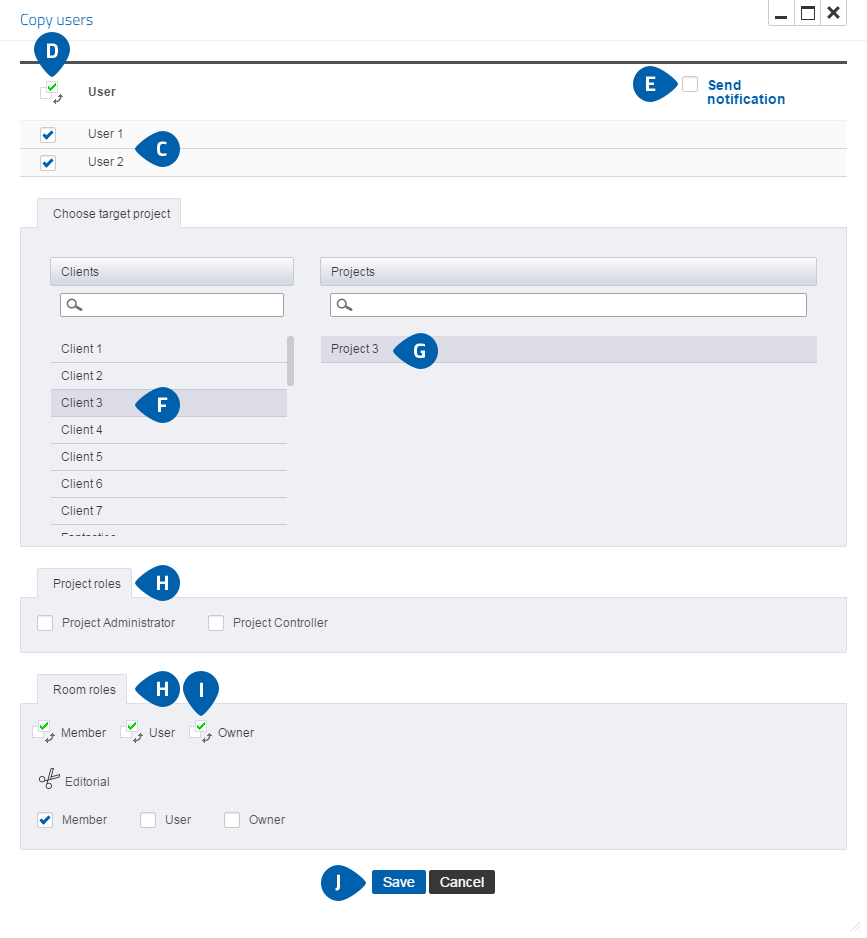 Copy users to project popup
Select the users you want to copy into another project in the popup.
With "user-toggles" you can invert your user selection and select all users at once.
If "Send notification" is activated, all users will be notified via e-mail, that they've been added to a new project.
To select a target project, select a client first. You'll see all available projects for this client.
Now select a target project.
You now have an overview of all project roles, rooms and their roles. Select the roles you want to add to the selected users in your target project.
Use the "Role-toggle" to select all "Members", "Users" and "Room Administrators" at once.
Click "Save" to add the users to your target project.