Editing multiple users
Via "Show users" in the project context menu and "Edit users" you can assign or remove roles to/from more than one user in the currently selected project.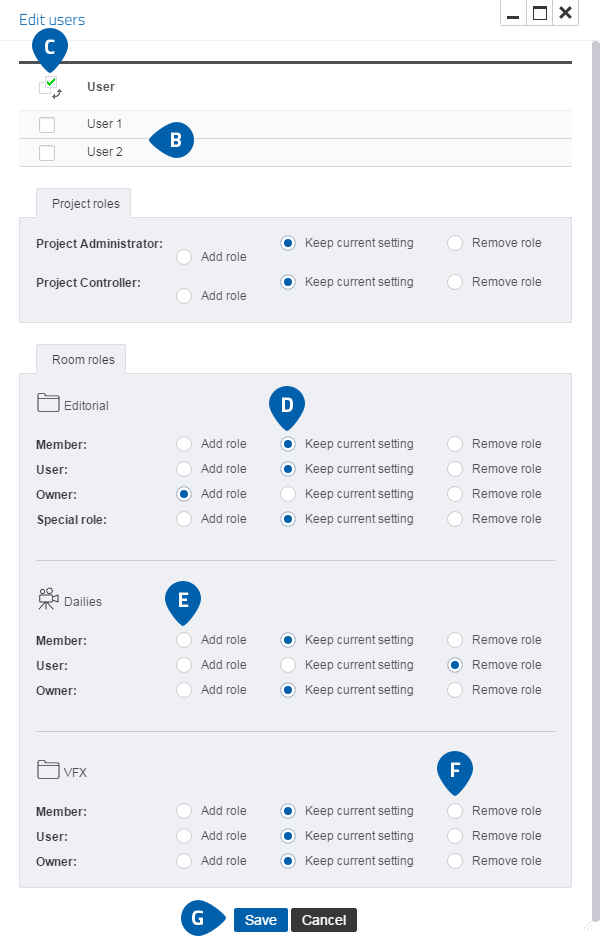 In the pop-up, click on the user you wish to edit.
With the aid of the "User toggle" you can invert the user selection and also select all users at once for editing.
If you do not wish to change a role of a user, leave the radio button at "Keep current setting".
"Add role" assigns this role to all marked users.
"Remove role" takes this role away from the users.
Click on "Save" to put the changes to the users into effect.