Comments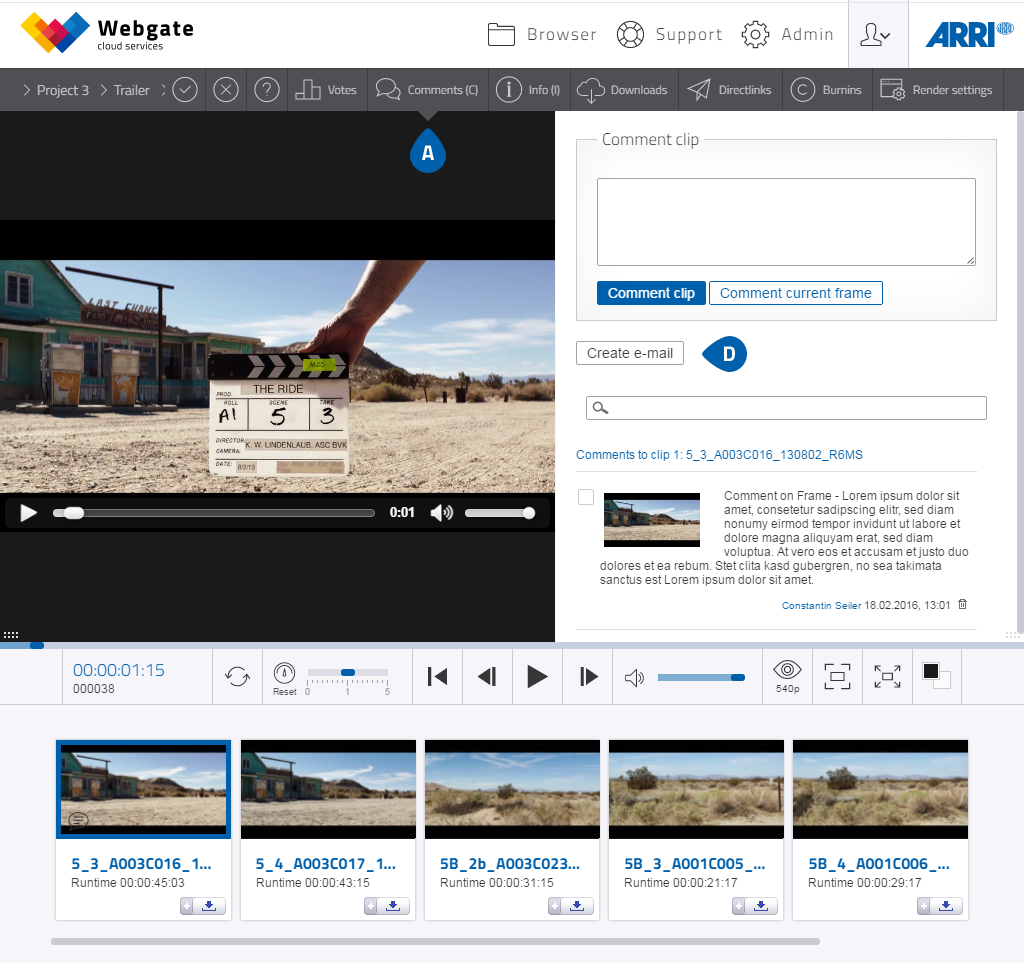 Player comments
You can add commentaries to individual clips in a playlist by using the "Comments" function.
You are abel to comment a clip or a specific frame in the clip. If you choose "Comment current frame", a timecode and thumbnail with link to the frame is generated in your comment

Your commentaries can only be read by users who are eligible to submit commentaries themselves.

Timeline commentaries
Commented clip: Comments to this clip were made.

comment symbol for playlist in browser
Commented playlist: Comments were made to one or more clips in this playlist.
You can send your comments as an e-mail by clicking on "Create e-mail".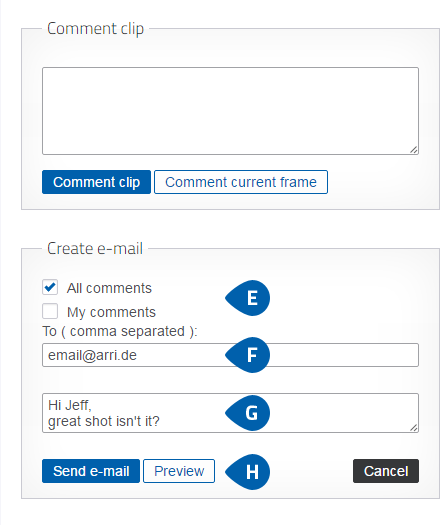 Select whether you want to send all comments, or just your own.
Enter the receiving e-mail addresses, separated by a comma.
Write a comment, if you want.
Click on "Preview" to see what the e-mail will look like to the recipient, or on "Send e-mail" to send it.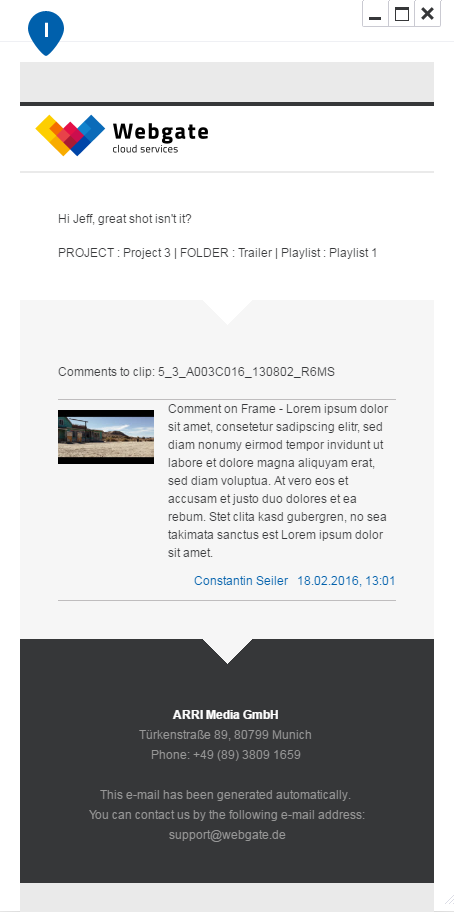 Use the preview to check that everything in the e-mail is the way you want it.