Login using iPhone and iPod Touch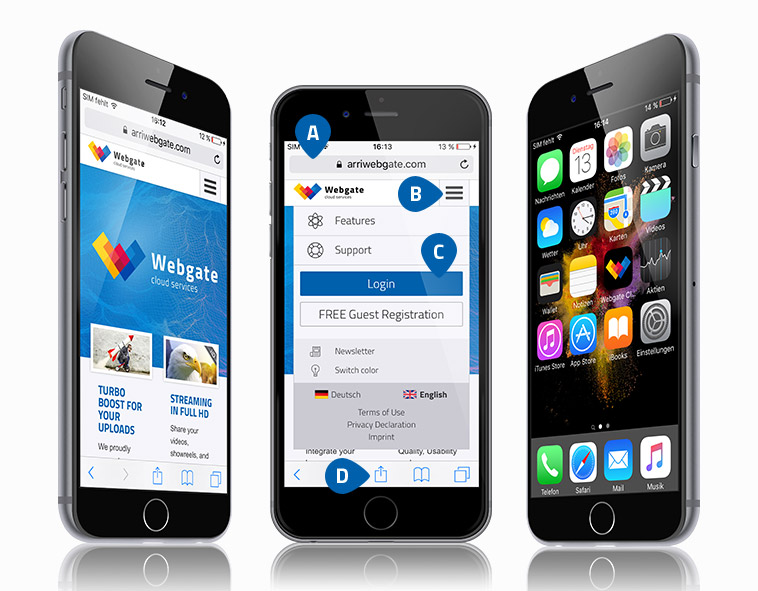 Navigate to "webgate.io" using your Safari Browser.
Click on the icon to open the login dialog
Click on "Login" and enter your login credentials

Please use the user name specified in your activation email. Your password has been set by you during the activation process.

Select the "add to home" button on the bottom of the screen. The Webgate Web App now appears on your home screen.