Roles and rights management
As "Project admin", you administrate the roles/rights of the respective Webgate members of your project. Currently, Webgate offers four predefined roles, which you can customise individually.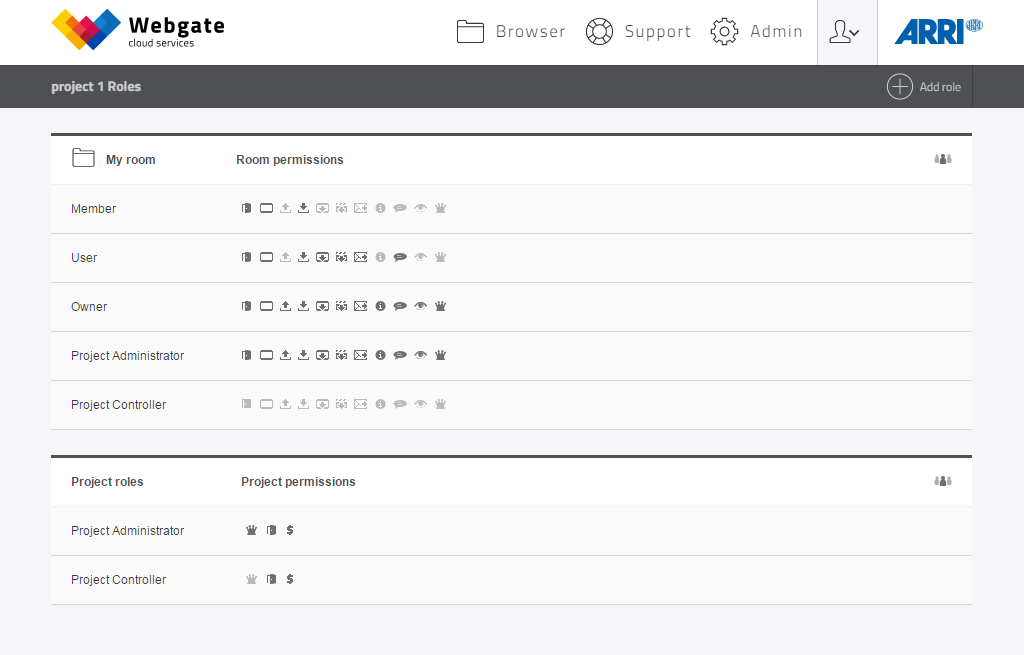 Role administration
You can assign the roles Member, User and room administrator various authorizations:
Allow access
View playlists
Upload files
Download files
Download media files
Download source files
Send Directlinks
Manage metadata
Comment and vote
Approve
Data manager
If the authorizations are gray, the role does not have that particular right. If the authorization is dark, the role does have that particular right. Clicking on the authorization assigns or withdraws the authorization for the role.