Downloading files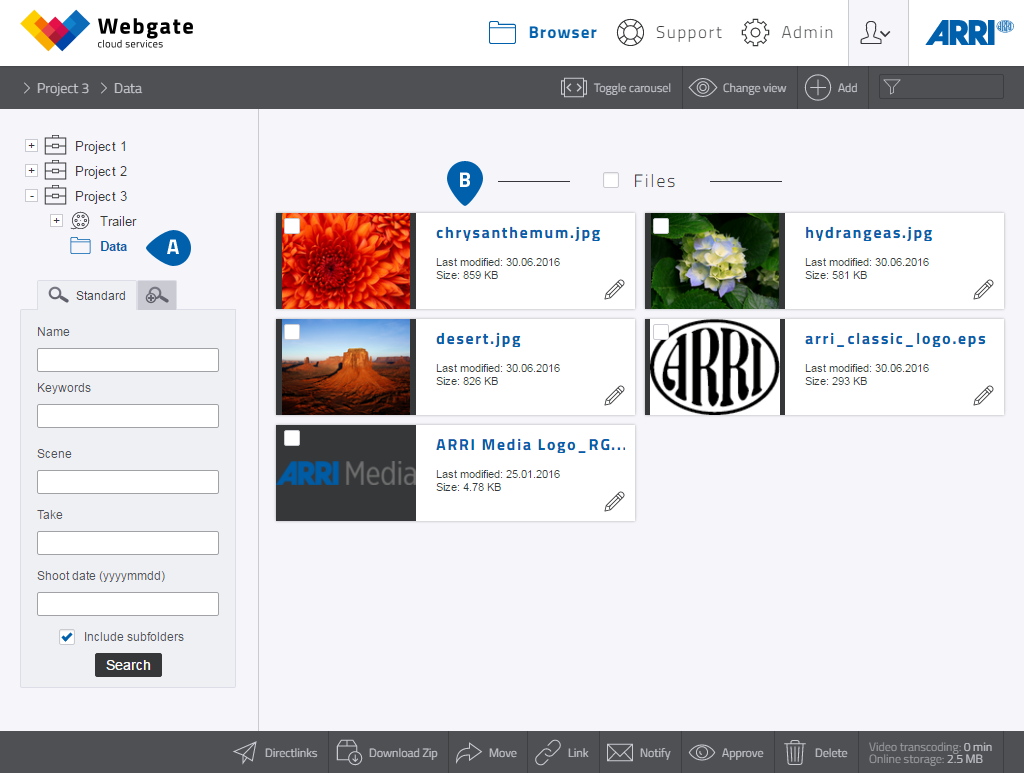 Player - file download
The "Rooms" give you a preview of the available files.
Clicking on a file name in this preview downloads the file in question.
Zip download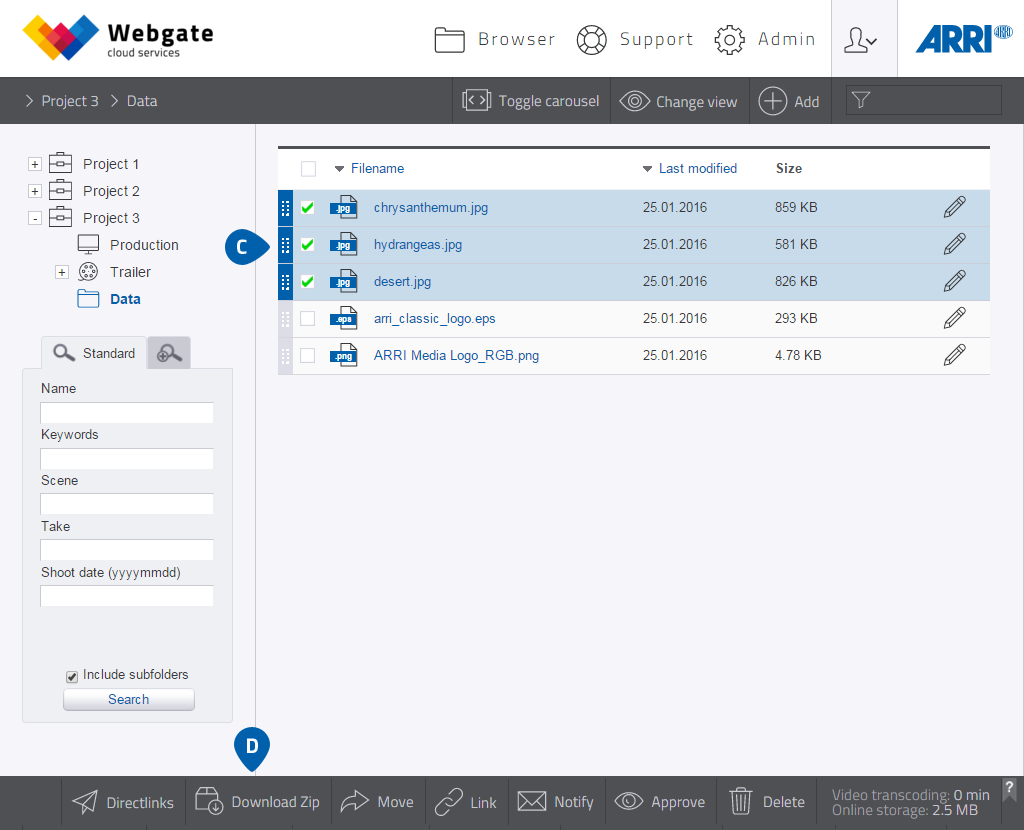 Browser list view - zip download
If you want to download more than one file together as a condensed zip file, first select all the desired files in the Browser screen by clicking on the checkbox to the left of the file name.
You then have to start the zipping procedure and the download using the "Download Zip" button in the menu bar at the bottom of the screen.
Download via context menu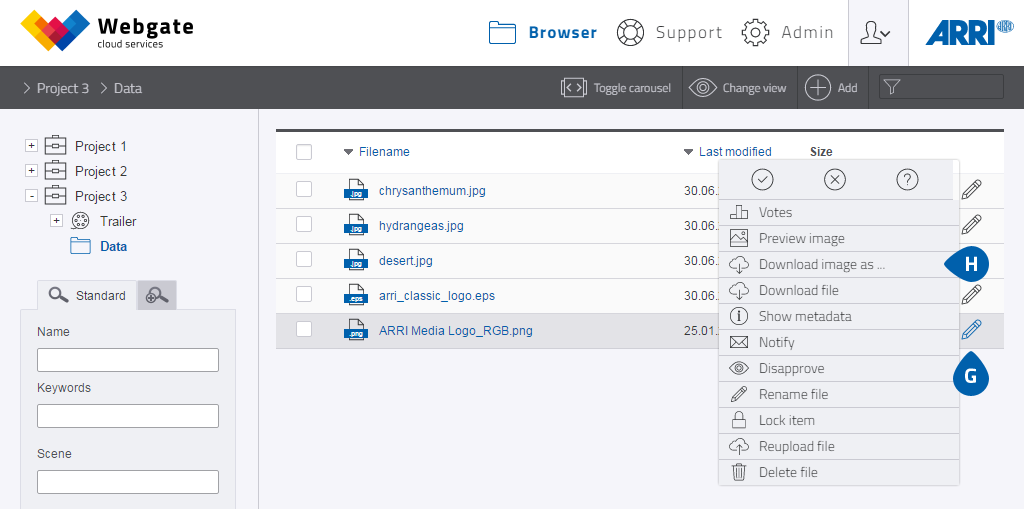 You can also download files using the context menu. To do so, simply click on the context menu and select "Download file".
Webgate can also convert image files such as EPS files into other formats. To do this, click on the context menu and then on "Download image as …". This opens a pop-up, in which you can select the desired format and dimensions.