Creating a new playlist from a clip selection
You can create a new playlist out of a clip selection.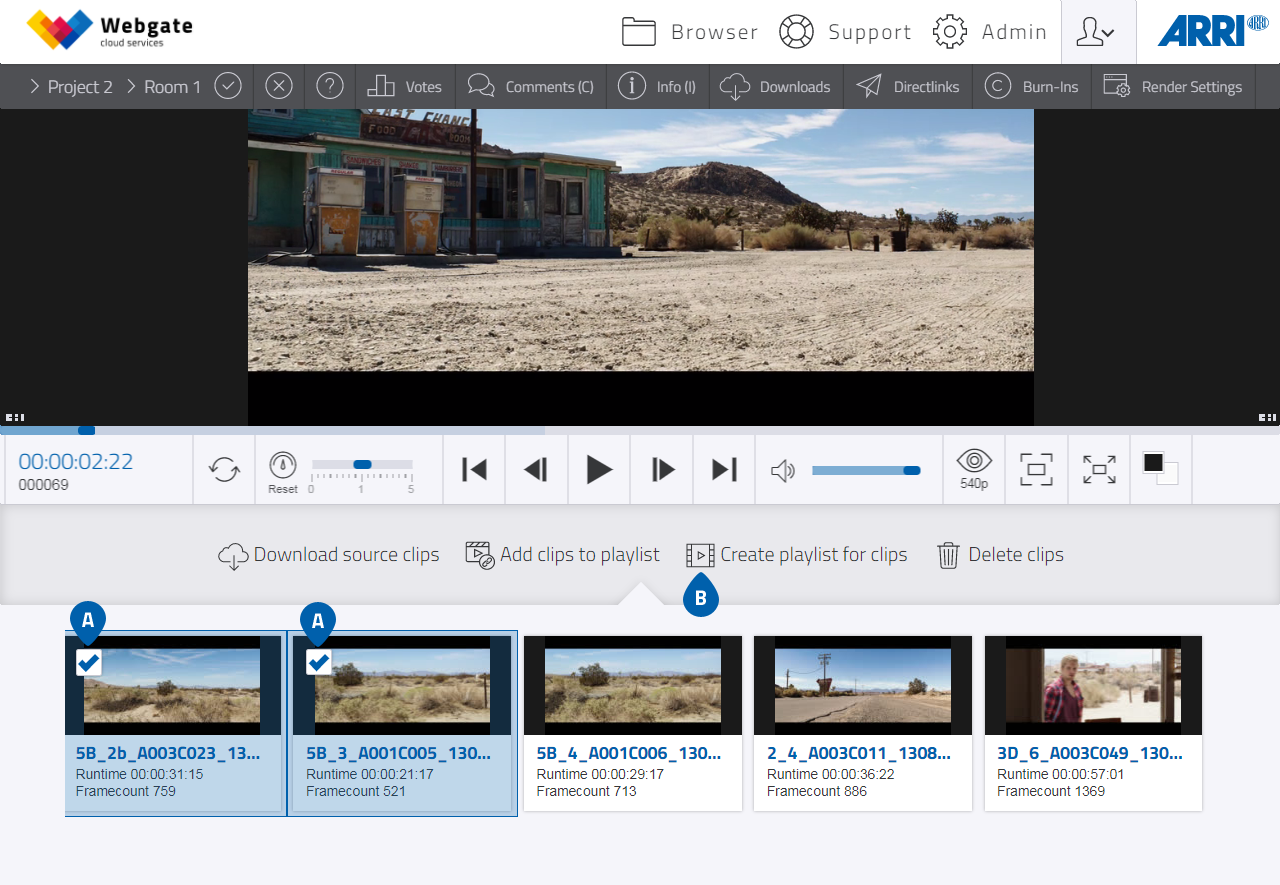 Select the clips, you want to create a new playlist for.
Click "Create playlist for clips". A popup opens. Select the folder you want to add the playlist to and type in a name for the new playlist and click Save.