Editing organization
To edit your client settings you have to have booked an Webgate White Label. Proceed as follows to edit your client settings:
Click on the context menu to the right of the client. The "Edit client" dialog opens: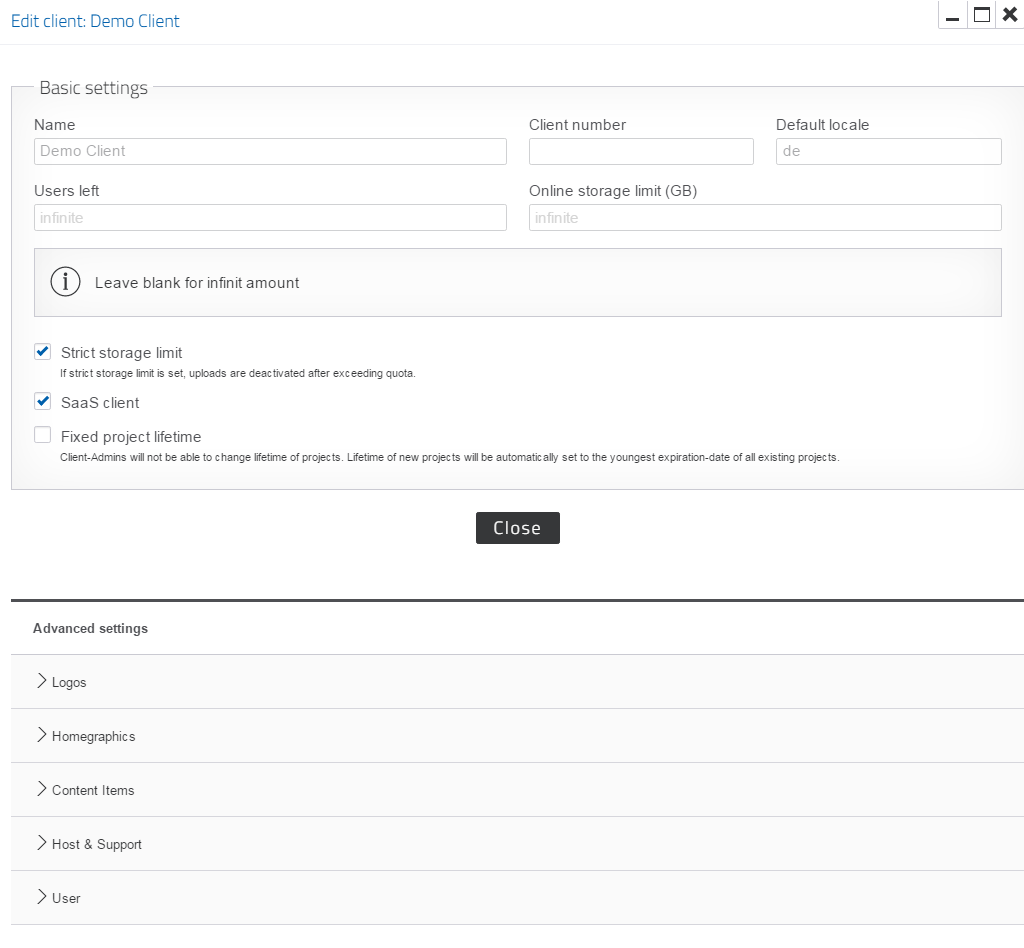 Basic settings
The "Basic settings" screen serves merely to inform.
Logos
In "Logos" you can upload logos for the day and night modes of Webgate.

Homegraphics
In "Homegraphics" you can upload a background image for the Webgate White Label start page. The height must be 418 pixels, but the width can vary. Different background images can be uploaded for day and night mode.

Content Items
In "Content Items" you can edit, make visible and invisible and delete the content items of the Webgate White Label URL start page.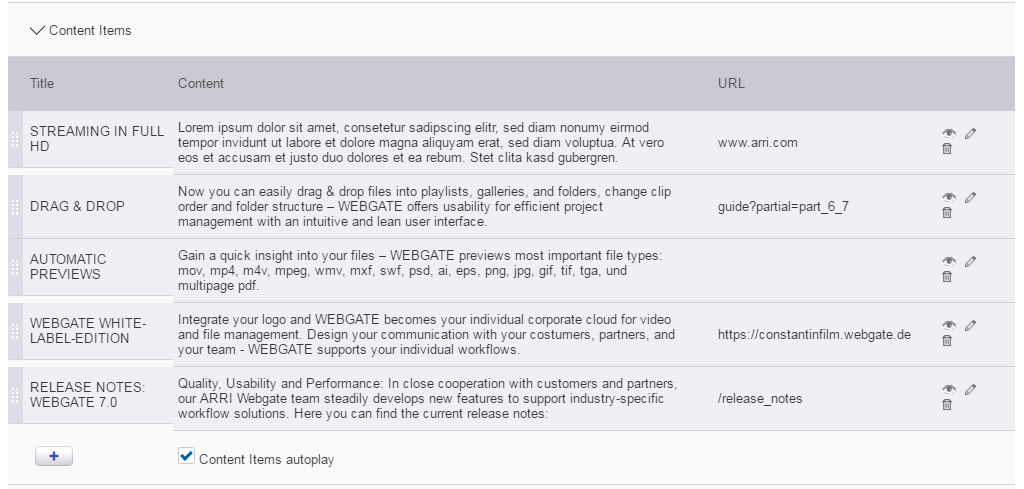 Host & Support
Here you can change the subdomain of your Webgate White Label website, e.g. mycompany.webgate.io
The e-mail address for sending e-mails can only be configured together with us. Please leave this box empty. In "Support e-mail" you can enter any free e-mail address, and it will then be displayed in all e-mails as the contact address for support inquiries.